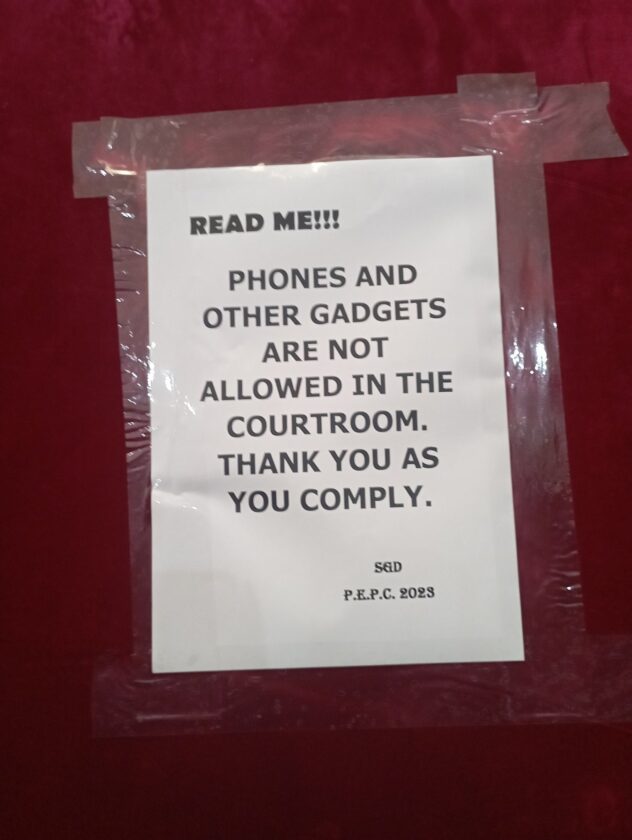 Nigerans Reacts As APC, INEC Kicks Against PEPT Live Telecast Of Court Proceedings
Nigerian have been reacting  ahead of today's ruling on the application for live transmission of the proceedings of the Presidential Election Petition Tribunal on request by the Peoples Democratic Party PDP and  Labour Party LP for the court to allow a live Telecast of the proceedings.
But the All Progressives Congress APC and INEC have disagreed over the need for the hearing to be broadcast by the media. The Independent National Electoral Commission,  and the APC vehemently opposed the application, describing it as frivolous.
They argued that the application relates to policy formulation of the court, which is outside the PEPC's jurisdiction as constituted. Counsel for APC, Lateef Fagbemi, asked the court not to concede the request to turn the court into "a Big Brother electoral series."
The PDP and LP had on Saturday told newsman that the live telecast of the court sittings would remove any doubts about the transparency of the judiciary and promote fairness, but the APC argued that it would not advance the course of justice.
However A lawyer, Malcom Omirhobo noted that the INEC and the APC were opposed to the live broadcast due to "unclean hands."
He said, "INEC and Tinubu are opposing the live broadcast of P/election tribunal proceedings because they turned Nigeria into a reality show by shamelessly asking the opposition to go to court after rigging elections. Now, they are afraid to entertain the world with their crime. "a member of the PDP, David Titiloye said on Twitter, "The lawyers of the PDP have been insisting on the live broadcast of the presidential election tribunal because Atiku is confident that it will be tougher for the judiciary to pervert justice when the whole country is watching but APC and INEC have been insisting otherwise. Why ?"
Also, the lead pastor, of Household of Love Church, Yinka Yusuf, who posted via his Twitter account, @rev-yinkayusuf, said, " Mr. Judiciary, please shock the world by allowing live broadcast of the presidential election tribunal. Only a thief is afraid of stop and search!. Go to court is not go to a secret society. We can't wt wait to congratulate whoever is the true winner. "The supporters of the LP presidential candidate who took to social media on Sunday, are also insisting on a live broadcast of the proceedings of the court.
They endorsed the prayers of their candidate with various hashtags one of which read, '#LivebroadcastInTheCourtRoom.'
As of the time of filing this report, our correspondent observed that the hashtag had a total of about 200,000 tweets on the microblogging site, Twitter.
A Peter Obi supporter, Ndi Kato said, "We are seeking to have a live broadcast of the election tribunal on tv stations but the court which we are depending on for that ruling has now banned phones in the court. Which way Nigeria? Why is our judiciary like this?"
However,