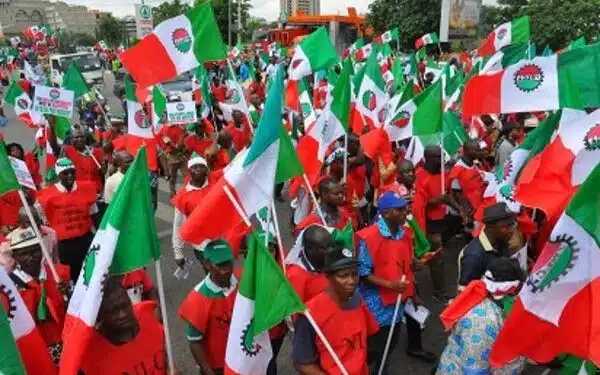 NLC/TUC Begins Showdown In Imo State, Electricity, Fuel Shutdown, Flights Suspended, Hotels Booked Down By Gov.
The Nigeria Labour Congress (NLC) and Trade Union Congress (TUC) have ordered the shutdown of electricity and fuel supplies in Imo State.
NLC and TUC, on Tuesday, also directed aviation workers to ensure that flights into and outside the state are suspended.
We understand that the decisions were reached at the extraordinary National Executive Council meeting summoned by the labour unions on Tuesday afternoon.
The statement released at the end of the meeting reads, "The NEC-in-session orders the immediate withdrawal of services and shutdown of Imo State beginning midnight today. All workers and affiliates are expected to ensure compliance from wherever they are. All flights into and out of Imo state, fuel supplies and Electricity be stopped immediately as applicable. All Public and Private Sector workers are to immediately down tools indefinitely."
The implementation commences at midnight, November 8, 2023.
The strike will commence next Tuesday, November 14, 2023.