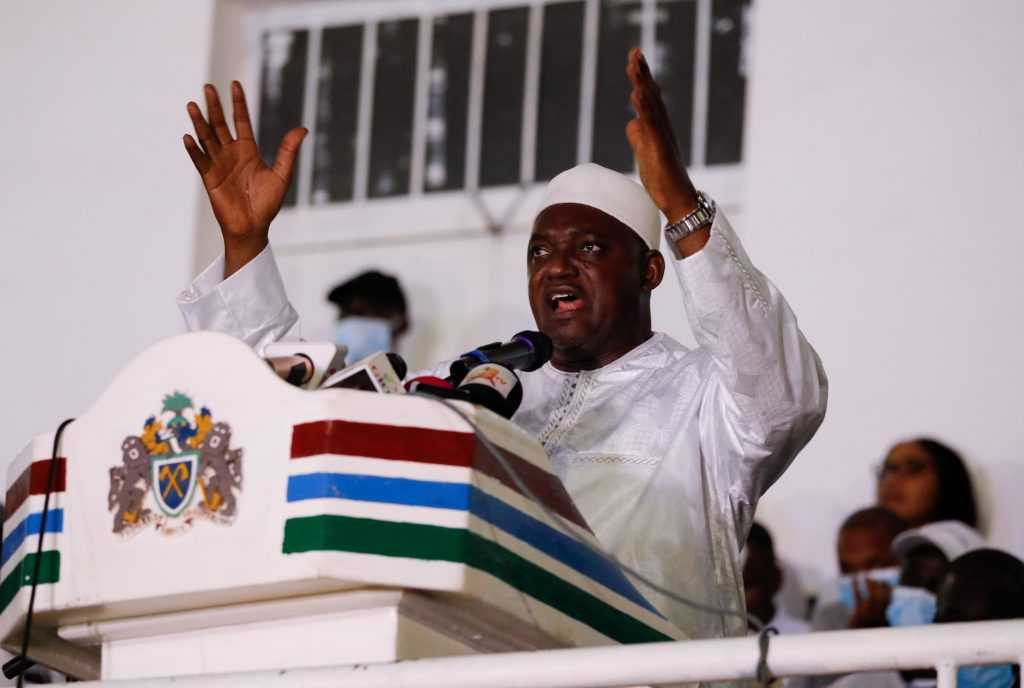 "No More Foreign Trips For Govt Officials Including Myself" – Declares Gambian President
The President of Gambia, Adama Barrow on Saturday banned all officials, including himself from all foreign travel to reduce public spending.
The development was announced by presidential spokesman, Ebrima Sankareh in a statement released on Saturday.
The statement states, "suspending all overseas travels by the president, the vice-president, cabinet ministers, senior government officials, civil servants and employees across all government institutions and agencies."
The Gambia, one of the smallest African nations, ranks 174 out of 191 on the UN's Human Development Index, a measure of health, education, and living standards. Over 20% of its citizens live on less than two dollars a day, as noted by the World Bank.
The country grappled with a high annual inflation of 11.6% last year. The war in Ukraine has led to a decline in tax revenues and increased subsidies on essentials like fuel, fertilizer, and grain, further straining Gambia's economy.
Due to these challenges, last year saw a widening budget deficit. This deficit, combined with mounting debt levels, is causing growing concern for the nation's financial stability.
Despite these economic troubles, meetings that require mandatory Gambian participation and foreign trips funded by external sources will be exempt from budgetary restrictions.