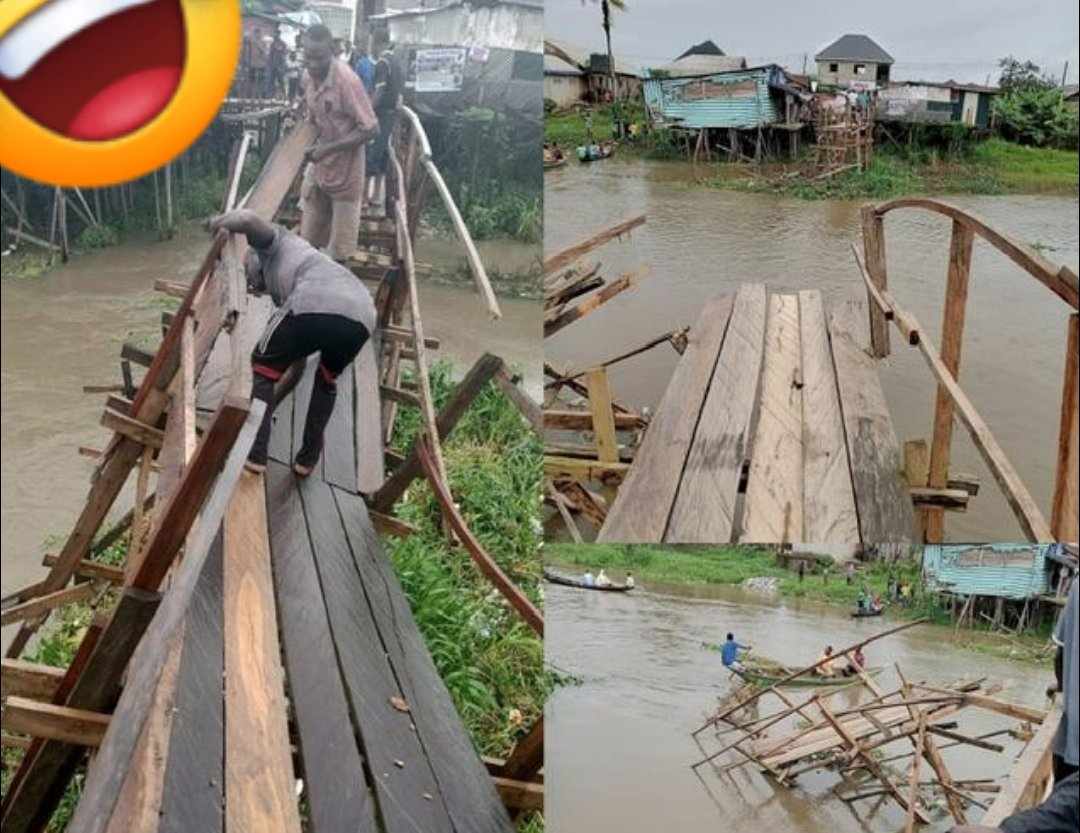 Okutukutu Communities Cut Off As N1.5Million Wooden Bridge Collapse In Yenagoa
A wooden bridge worth N1.5million (One million five hundred thousand naira) has reportedly collapsed in Yenagoa the Bayelsa state capital on Saturday.
The footbridge crossing the Epie creek and linking Okutukutu communities was constructed by community youths effort few months ago and was free for all.
While expressing his dissatisfaction to the government of the day, the youth President of Okutukutu community, Comrade Kester Wilcox, through his verified Facebook handle, noted that the government has been giving deaf ears to come to the community's assistance.
He said "the Bridge we spent over 1.5 million has finally broken and is a free bridge for all. Not even up to months, but this are challenges of a leader.
"Since the Government is paying deaf ears to us, to assist us construct a modern bridge in a capital city, we won't stop constructing. I know one day our prayers will be answered. "This will make it 2 bridges we have constructed in 11 months in office and many more construction will take place.
"I thought the Government is there to meet the need of his people? Anyways we will keep doing the little we can even without being paid. "Government should sit up, the needs of your people is more important than a ballot box," he added.