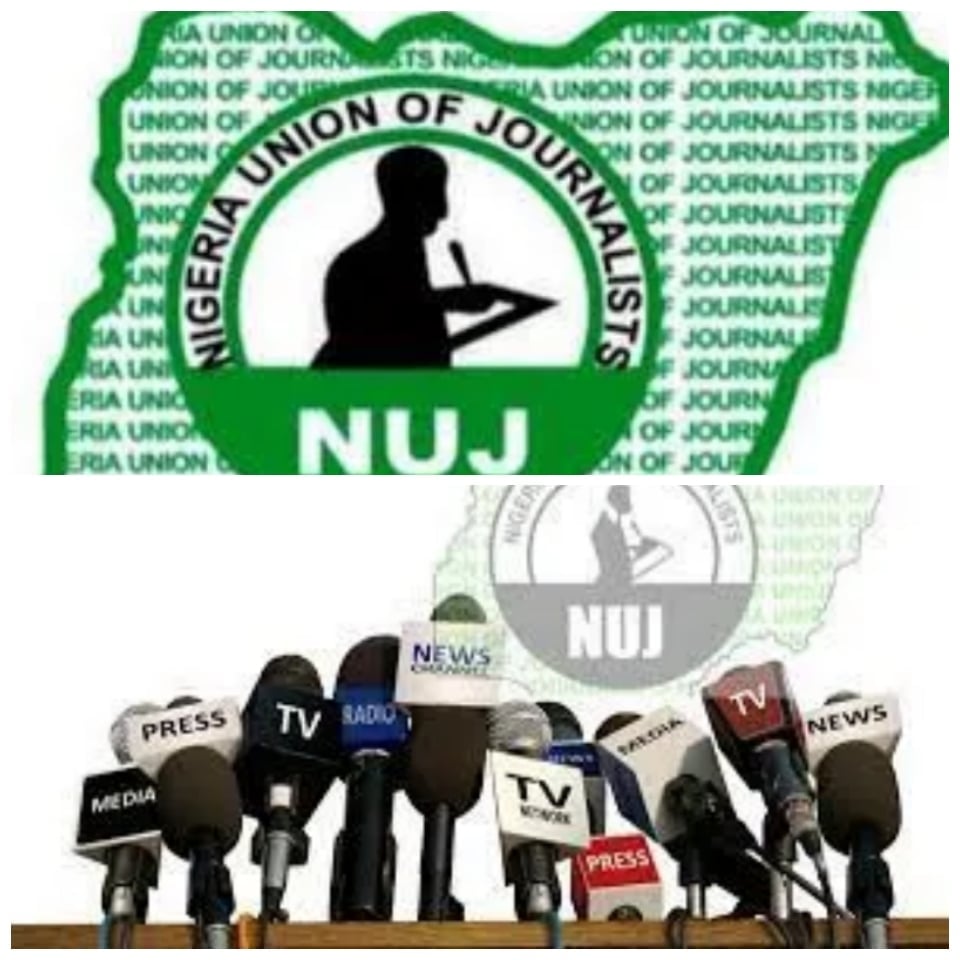 NUJ Adopts Revised Constitution, To Admit Credible Online Medium, Deregisters NOA, NULGE, Non Information Officers
The Nigeria Union of Journalists, NUJ, at meeting in Kano state has adopted a revised Constitution for the next five years. The review, which is in sync with Article 12 of the Union's Constitution, stipulates that 2/3 majority votes of the special delegates shall amend the Constitution at the intervals of five years. The amendment has laid to rest, the agitations for the review of the old constitution, which stayed over 12 years without review, thus contravening the law and creating serious lacuna in the administration of justice among members.
Laying the background for the review, during the special delegates conference, held in Kano state from January 25 to 26, the President of the Union, Chief Chris Isiguzo urged the 176 out of the expected 215 delegates to look at the old Constitution dispassionately, with a view to amending it, for the benefits of members as well as the Union. According to his statements, "I don't have any vested interest in the Constitution. We should not be sentimental and emotional about it, but look at issues dispassionately, for the interest of our Union", he stated.
"It is not about personal interest, it is not about myself or yourself, but about the growth of our Union and benefits of our members", he added.
On the issue of the National Orientation Agency, NOA, which had before now, been recognized as a Chapel, the Conference-in-session agreed that such chapel would no longer exist given its status, rather, shall be recognized as associate of the Union. Same to local government information officers, who have been deregistered as members. The conference however agreed, that all elected officers of the affected Chapels shall be allowed to serve-out their tenure. Also, the issue of the Sports Writers Associations of Nigeria, SWAN, whether it is a beat association or not, raised serious dust, but it was later considered as an affiliate of the Union, hence it retains its position as one of the affiliates, including NAWOJ and Guild of Editors.
On Online media, it was agreed that credible Online media platforms shall be registered by the national secretariat on the recommendation of the state councils. This is in addition to registration by the Corporate Affairs Commission, CAC. Other burning issues arising from the Constitution include, appointment of past Presidents and National Secretaries, as Advisory Committee members of the Union at the national level and past Chairmen and Secretaries at the state level. Also the numbers for triennial delegates conferences were trimmed down through an adoption of one-chapel, one-delegate policy, unlike before, where delegates were allotted based on the strength of chapels in each state council.
Declaring the Conference open, Kano state Governor Abdullahi Umar Ganduje urged the media to shun fake news and report accurately at all times, for the betterment of the nation, as false news could create anarchy in the Country. Tasking the media on the forthcoming general elections, the governor advised journalists to allow the Independent National Electoral Commission, INEC, to announce the 2023 general elections result before going to the press, citing past incidences, where the media announced false election results, saying such scenario portents serious danger to the country and must be stopped.
Ganduje however listed some of his achievements to include, skill acquisition center for youths: construction of massive interchange roads linking Maiduguri to Kaduna: dry seaport: pharmaceutical market as well as housing schemes for teachers and government staff among other projects
Source: Sylvanews