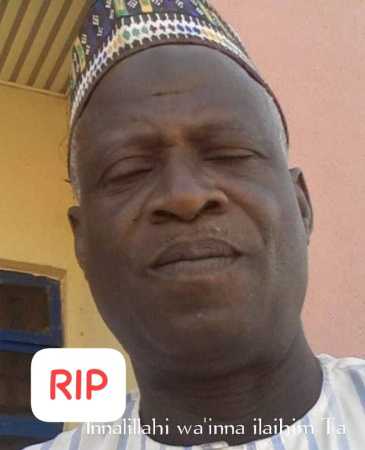 NUJ President, ICSPJ Condemns Kidnap, Brutal Murder of Veteran Journalist
The NUJ President, Comrade Chris Isiguzo, MFR, has vehemently condemned the rather barbaric, heartless brutal slaughter of VON Reporter, Hamisu Danjibga by Bandits in Zamfara State.
The NUJ President made the remark in Abuja during the 2023 Hajj Lecture/Awards Ceremony, organized by the independent Hajj Reportes.
Tita Onyebuchi, Nze
Head Programs,
NUJ National, Secretariat.
In the sane vain in another release by  IPC's Centre for Safety and Protection of Journalists (I-CSPJ), Lagos-Nigeria is dismayed over the alleged gruesome killing of Hamisu Danjibga, a veteran radio reporter in Zamfara State who was found dead in a soak away pit in his house, Wednesday, September 20, 2023.
The veteran journalist, before he met the sad fate, worked with the Voice of Nigeria (VON) for several years. He spent over three decades as a reporter and was declared missing three days before his corpse was found.
Report published on Premium Times website states that, "the discovery of his corpse was a result of an unpleasant odour observed by Islamiyah children in the evening of Wednesday who drew the attention of their teachers."
"After breaking the soak away, the body was confirmed to be that of Danjibga by his family and some neighbours", the report further revealed.
IPC Executive Director, Mr. Lanre Arogundade described the circumstances of Journalist Danjibga's death as bizarre, considering that the family had raised an alarm that he was missing three days, before his corpse was eventually found in a soak away pit in his house.
"We urge security agencies to carry out immediate and thorough investigations to unravel the mystery surrounding his death. This will go a long way to bring succour to the family and colleagues that Hamisu Danjibga left behind", Arogundade said.
IPC condoles with the family, friends and colleagues of the deceased.
SGD:
Melody Akinjiyan
Press Freedom Officer, IPC
melodyakinjiyan@ipcng.org