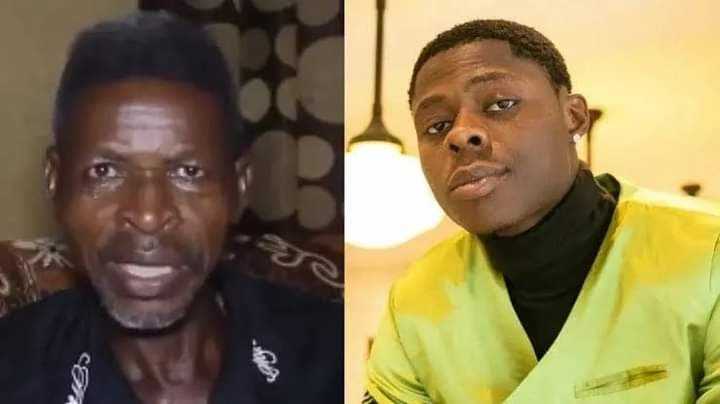 Mohbad's Father Explains Reason Behind Quick Burial As Nurse Who Gave Him Injection Was Arrested
The nurse who injected late Nigerian street hop singer and former rapper under Naira Marley's Marlian Music record label, Ilerioluwa Oladimeji Aloba, popularly known as Mohbad, has been arrested, Iyabo Ojo, a Nigerian actress has revealed.
Recall that Mohbad died in the early hours of Tuesday, September 12, 2023.The late Mohbad was buried in the Ikorodu area of Lagos, Nigeria's commercial city on Wednesday, September 13, 2023, amid tears as musicians around the world and Nigerians continue to ask who killed Mohbad
A.ccording to PulseNG, the rapper sadly passed away from an ear infection.
Sources from the singer's team told the news platform that he took a trip to the hospital in the early hours of Tuesday, September 12, for treatment, after which he was administered an injection.
Joseph Aloba, the father of the late rapper, Ilerioluwa Aloba popularly known as Mohbad, has explained why he buried his son quickly, reports Thecitypulsene  Recall Mohbad passed away on September 12 and he was laid to rest the following day.
In a recent interview shared by Temilola Sobola (@TemilolaSobola) via Instagram on Tuesday, Aloba claimed he was only respecting the Yoruba culture when he buried the artist quickly.
He explained that it is customary not to delay burial if both parents are still alive.
"In Yoruba land, his corpse is not the kind to be kept when both of his parents are still alive.
"That land where Mohbad was buried is his only land, that is the only land I know him to have owned.
"Truly he gave me the land to build my church because we had both agreed to build the church there and since that's the only land I knew him to have," Aloba explained
Mohbad passed on at 27 years old, with circumstance surrounding his death sparking controversies on social media.
His body have  been exhumed to determine the cause of his death.