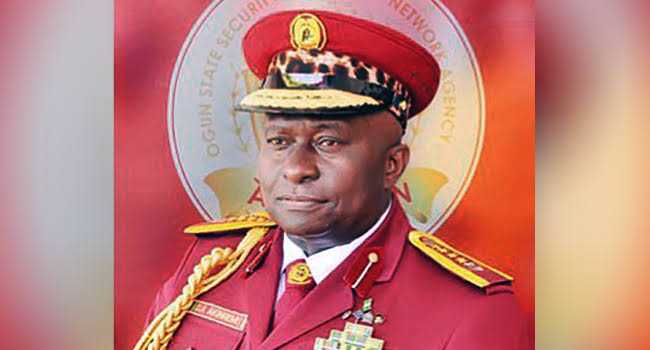 Ogun State Commander Of The Amotekun Corps, David Akinremi Joins Ancestors
The Commander of the Amotekun Corps in Ogun State, David Akinremi has been reported dead.
"Akinremi, a retired Commissioner of Police, was said to have died on Monday evening.  it was gathered that Akinremi "had been nursing an undisclosed ailment for quite some time until he breathed his last on Monday".
Akinremi was in 2021 appointed by Governor Dapo Abiodun as the pioneer Commander of the newly established Amotekun Corps.
"The Amotekun Corps under his watch, worked with other security agents in their attempts to rid the State of crimes," .It quoted the Commander of the So-Safe Corps, Soji Ganzallo, as confirming Akinremi's death as while describing it as "a rude shock".
Vanguard