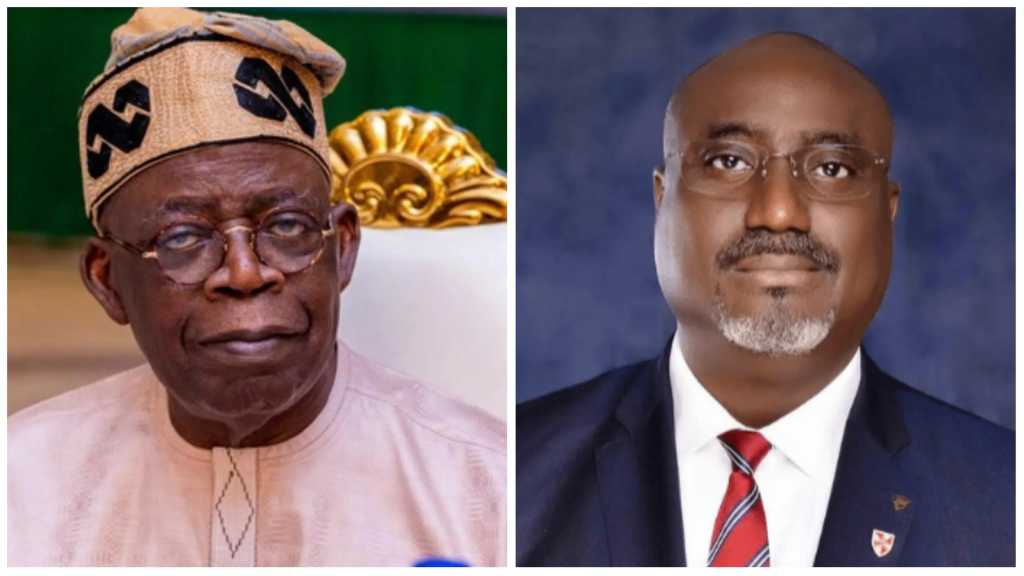 Only The Courts Of Law Can Determine What Is 'Illegal – NBA Replies Tinubu
The Nigerian Bar Association (NBA) has said President Bola Tinubu does not have the right to determine any court order that is illegal, stating that only the court of laws has the exclusive prerogative.
NBA stated this while reacting to the statement made by the President in his Democracy Day speech on Monday, when he said illegal court orders used to undermine the country's democracy would not be allowed.
In a statement on Tuesday, the NBA President, Yakubu Maikyau (SAN) said it has vehemently opposed any attempt by any person or group of persons to truncate or in any way abridge the country's democracy.
Maikyau, however, insisted that the President cannot determine the legality of any court judgment, stressing that every aspect of the nation's judicial infrastructure requires fundamental rethinking.
The letter read in part, "What Nigerians require is a well-thought-out, informed, all-inclusive and purposeful intervention, with as much information made available to the public, to the extent permitted within the parlance, so as to reassure Nigerians of the sincere commitment of the government in the area of security.
"Government must be transparent; the people must, by deliberate and conscious investment in manpower development and equipment purchase/procurement, be taken out of the state of fear, which decades of bloodshed and flourishing criminal activities have plunged the country into; the psyche of Nigerians must be recovered from the place of despair and despondency! The right people must be given the task of implementing security plans and policies."
Maikyau said the association supports the removal of subsidy by the new government, stressing that there is the need to ameliorate the effect of the removal on the citizens.
He said, "What remains, however, is the need to immediately deploy such measures that will address the ensuing difficulties associated with the withdrawal of the subsidy."
"With the level of infrastructural deficits in many respects and the reliance on petroleum products as the primary source of power for most businesses, entrepreneurs, and private users, there is an urgent need to put in place policies that will help cushion the effect of this otherwise laudable decision before its positive impact will begin to be felt or noticed within our socio-economic space."