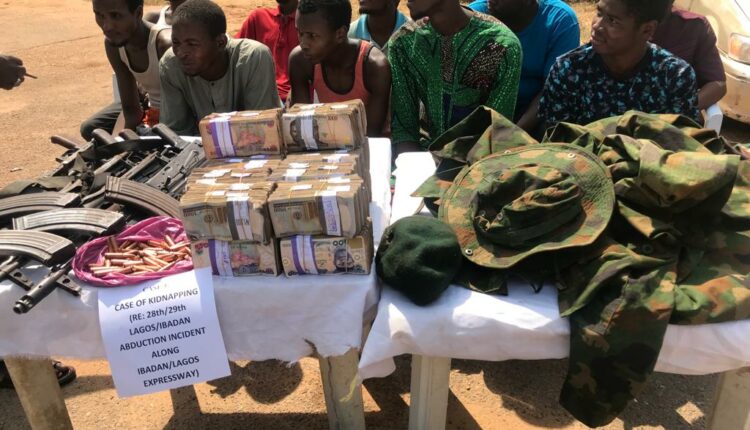 Oyo Police Command Parades 10 Suspected Kidnappers Terrorizing Motorist/Residents Along Lagos-Ibadan Expressway
The Oyo State Police Command has parade ten suspected kidnappers terrorizing The Lagos -TO -Ibadan expressway.
Oyo State Commissioner of Police, CP. Adebowale Williams on Thursday paraded the ten suspected kidnappers terrorizing Lagos/Ibadan Expressway to newsmen
The kidnappers were paraded alongside other suspects at the state Police Command Headquarters Eleyele Ibadan with military camouflage.
However, an undisclosed sum of money, AK Rifles, and some other ammunition was caught with the suspects.