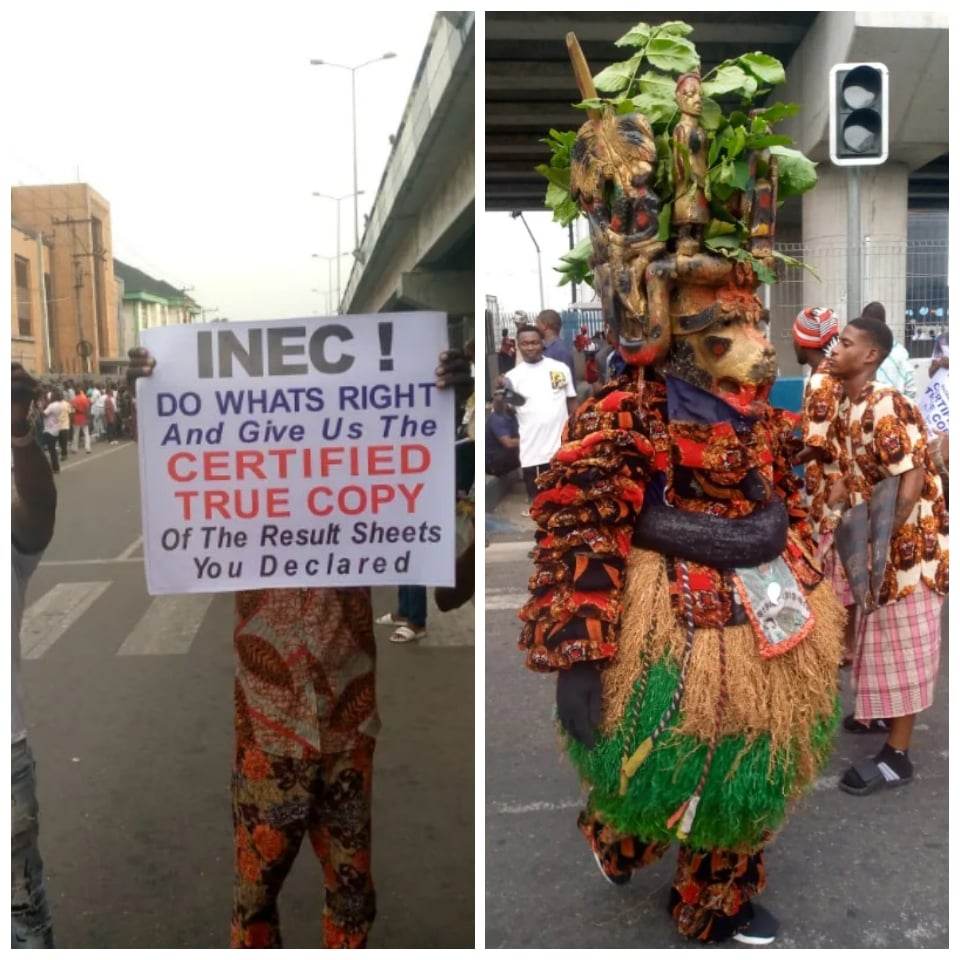 PDP Youths, Masquerades Protest At INEC Office, Demands Certified True Copies Of Result Sheets
Port Harcourt Residents were this  morning  greeted by heavy protest by some  youths who were later identified as PDP Youths from the inscriptions on their placards by youths Identified to be Peoples Democratic Party (PDP) in Rivers State protesting at the INEC office demanding joint inspection
Commuters going to work using the ever busy Aba road who didn't understand the reason for the traffic congestions that early were surprised when they eventually got to INEC office area to note that from the placard carried by the protesters are  PDP faithful's who allegedly won the elections, still protesting against INEC demanding to do a joint inspections of election results and Certified True Copies of result sheets for the recently concluded 2023 general elections.
The Protesters who are mainly youths and some masquerades with traditional band groups, obstructed both the waterlines and GRA areas of Aba Road, the two major access points to the INEC headquarters with the security now condoning off the Aba road from Waterlines to GRA Junction.
They carry placards with inscription "INEC we won the elections and you declare us winner! Release the CTC of the result sheets", "INEC do what is right, release the certify tire copy of the results you declared ", etc. No cars were able to drive through those area in Aba road from the down lanes, while those on the GRA flyover are trapped because there is no exit route.
The protest is led by the re-elected Deputy Speaker of the Rivers State House of Assembly Edison Ehie, and the Chairman of the Ikwerre Local Government Area, Samuel Nwanosike.
As of the time of filing this report, INEC is yet to address the protesters