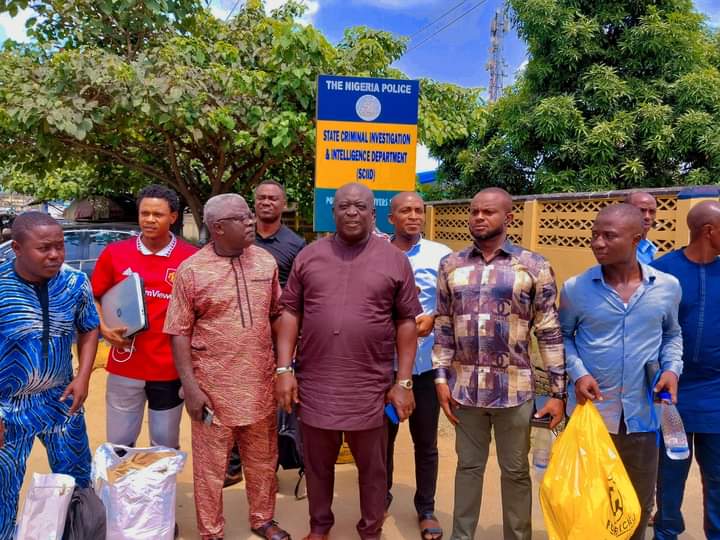 Rivers Police Attempting To Do The Job Of Election Tribunal- APC Spokesman
The APC Publicity Secretary Darlington Nwauju in reaction to the statement released by the police  said:
"First up till now nobody has shown us the video evidence that the so-called whistle blower submitted to the Police, therefore we are battling with an unknown complainant.
Those arrested were not asked to properly identify themselves and explain what activity(ies) they were undertaking, because lawyers can work from the air, land or sea including hotel rooms. Election petitions are time bound and we are aware that the Police has a legal department".
Now, interrogating the evidences we intend filing completely rubbishes what we intend to present before the court. You want to ask the same INEC who have refused to obey a subsisting court order to furnish us with relevant documents for our petitions, to still come and "inspect" documents we got from the field! The Police in Rivers State is attempting to do the job of the Tribunal already by taking over the job of the EPT. All the drama playing out still points to the fact that we have accused the Police and INEC of doing all in their powers to help the PDP literally carry the ball into the goalpost and scoring even without dribbling anybody.
Darlington Nwauju
APC Pub. sec