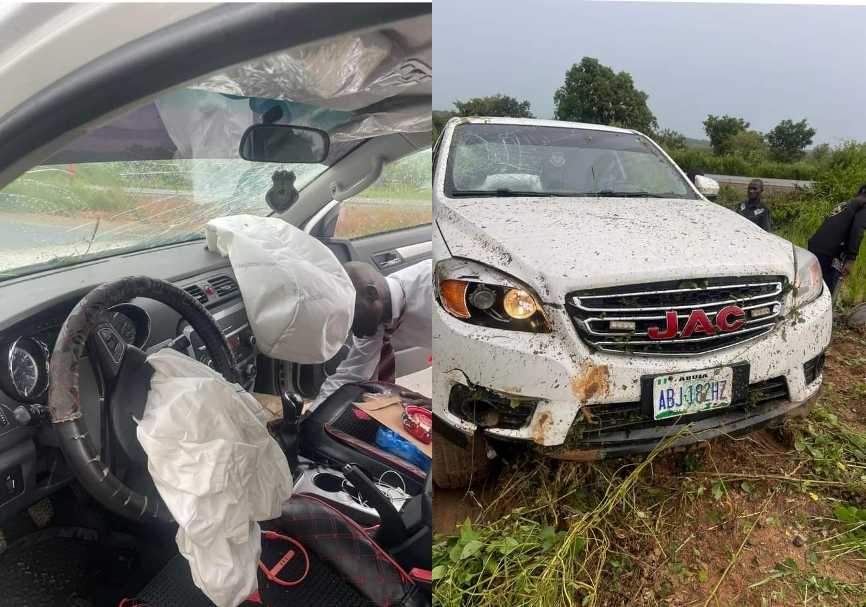 Plateau Popular Prophet Isa El-Buba, Family Miraculously Survives Ghastly Car Accident
, the founder of Evangelical Outreach Ministries International and his family, have escaped death as they were involved in a ghastly car accident but all came out of the vehicle alive.
The Plateau based prophet, who is one of the leading pastoral voices from northern Nigeria, disclosed this via his official Facebook page on Thursday.
He shared pictures of the vehicle and videos of himself and his family members thanking God for their safety. Though, it is not immediately clear what caused the accident and where the development occurred, but the cleric disclosed that his family is safe.
He wrote, "The devil came too late, I and my family are shielded and protected by the hands of God.
"Thank God for another awesome miracle. My wife, my children and grandchildren are all safe, healthy and strong to the glory of the Lord.
"I'm using this as a point of contact to decree and declare that any devil hanging around your life waiting for your premature death that they have come too late in the mighty name of Jesus."
As seen in the video, his family members including children were in tears while thanking God for their safety.