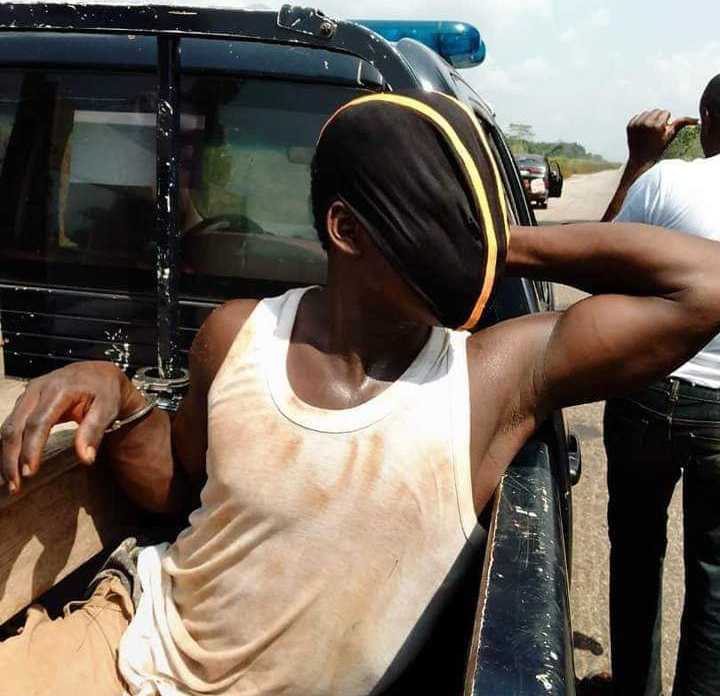 Police Arrest Serial Scammer, Who Allegedly Defrauded Job Seekers Million Of Naira In Rivers University
An employment scam syndicate known as Philip Odereghi Oghogh who allegedly defrauded some of persons between 200,000 to 450,000 naira with promise of giving them employment(Academic and Non Academic) at the Rivers State University was arrested on Tuesday 17th October,2023 at University of Portharcourt Teaching Hospital, Choba.
Narrating how the suspect was arrested, Prince Wiro National Coordinator of Centre for Basic Rights Protection And Accountability Campaign said the suspect was arrested following months of trailing.
He said the issue of alleged fraud came to the attention of the organization last year December and that the organization has being monitoring activities of the suspect.
Mr. Wiro said fortunately on Tuesday, October 17,2023 an executive member of the organization acting on credible intelligence cited the suspect inside the premises of UPTH and raised alarm which attracted the hospital security that arrested the suspect.
Mr. Wiro called on the Rivers State University to make a clear statement on the claims by the suspect that he is working with some powerful persons in the institution to give people employment.
The Rights Advocate also demanded that the matter should be investigated and if the suspect is found culpable he should be made to face justice.
One of the victims Otavaino Stephens who spoke to Journalists on behalf of others said My name is Otaviano Stephens "The man Philip said he works with Rivers State University directly that is why we were confident to work with him
"He said we are meant to pay 250,000 naira each to get the Job since he is working with the school directly. With the Confident that he is working with them, He said we will transfer the money to him.
"Some of us paid cash, some paid with transfer. Myself and other persons I am aware of, who I brought ,he collected 200,000 naira each from us.
"The one I am aware we are more than fifteen persons, all this while we have being waiting for the employment to come, to no avail. We have being calling, he will say we should hold on that next month, things like that.
"We paid him money since last Year March/April. We want him to pay us all the money that he has taken for the job he said he will give us that he has not given to us .He collected from some persons 450,000 naira, some 300,000 naira some 250,000 naira.
As at press time the suspect is being conveyed to Choba Police station after he was handed over to the Police by the institution internal security who came to the hospital following calls to Rivers State Police control room.