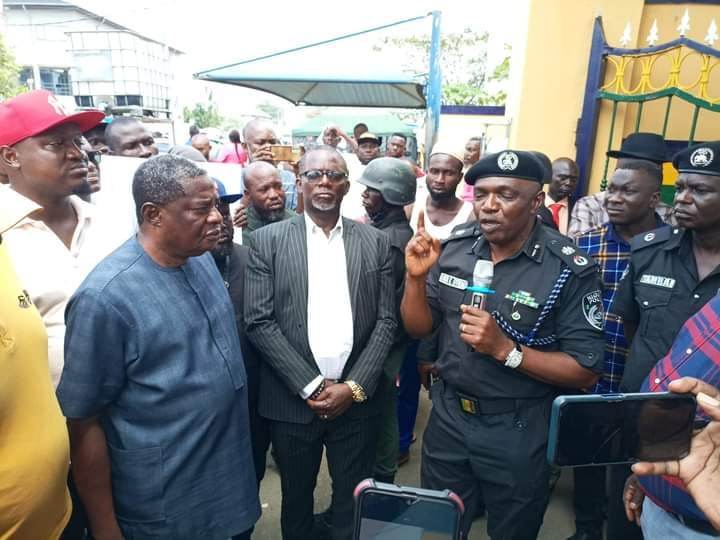 Police Invites Tonye Cole, Security Aides Over Allege Shooting Of PDP Supporter During INEC Office Clash
The Commissioner of Police Okon Effiong confirmed this during a phone conversation with Channels Television on Wednesday afternoon. Speaking on the phone, the CP said, "Tonye Cole was asked to come with his aides who are policemen because the allegation against him is that his aides shot and killed somebody."
He also clarified that they were also inviting some members of the PDP in relation to the same allegations. "On the other side, the Chairman of Ikwerre Local Government, the Deputy Speaker of the House of Assembly, and the Chairman of PHALGA were invited to come and equally help the police with an investigation," he said. PDP and APC members had clashed on Monday as the former stopped the latter and Cole from accessing the office of the Independent National Electoral Commission (INEC) in the state to access Certified True Copies of election documents.
When pressed on whether or not someone actually died, the police commissioner said, "We're investigating, the allegation is that two people were shot and one person was killed but we're now insisting that they should show us the corpse of the person who died and until that is done, we cannot confirm any death.
We've been able to see the person who was injured and it's a bullet wound on the leg."
Neither Tonye Cole and the APC nor the PDP are yet to comment on this development.