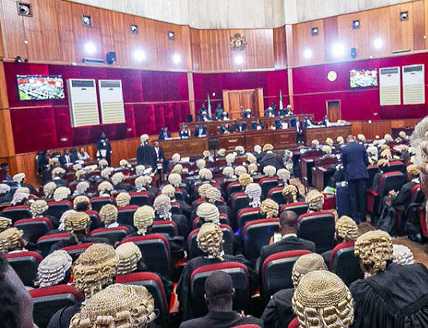 Preserve The Honour, Integrity Of Legal Profession-Appeal Court Judge Laments Increasing Unprofessional Conducts By Lawyers
The Court of Appeal sitting in Abuja and presided over by Hon. Justice Yargata Nimpar has urged lawyers to preserve the honour and integrity of the legal profession and stop debasing its reputation by dishonorable conducts that are unbecoming of the profession.
The Learned Justice made the call in the Court of Appeal, Abuja at the hearing of an appeal filed by Mr. Prince Obunichi Nyekwere, immediate past Chairman of the Nigerian Bar Association, Port Harcourt branch against the ruling of the Rivers Governorship Election Petition Tribunal which rejected his attempt to take over the petition filed on behalf of Labour Party and its Governorship candidate, Chief (Mrs) Beatrice Itubo.
The Court was surprised that Mr. Nyekwere filed appeal in a matter in which he was not briefed by the Labour Party and denounced his conduct as not being the manner to get brief in the profession. She bemoaned that many lawyers are increasingly embarrassing the legal profession in Nigeria and that the judiciary is worried about it.
Justice Nimpar urged lawyers to always resist the temptation to do unethical things no matter how much they are offered saying that money is not everything. Speaking to reporters outside the Court, lead counsel for Labour Party and Chief (Mrs) Beatrice Itubo, Dr. C. A. J. Chinwo, urged lawyers not to allow politicians and desperate clients destroy their reputation and future in the profession by yielding to inducements to do unethical things such as entering into matters filed by other lawyers in order to withdraw it as it happened in one of the Governorship election petitions against the election of Mr. Siminilayi Fubara of the PDP.