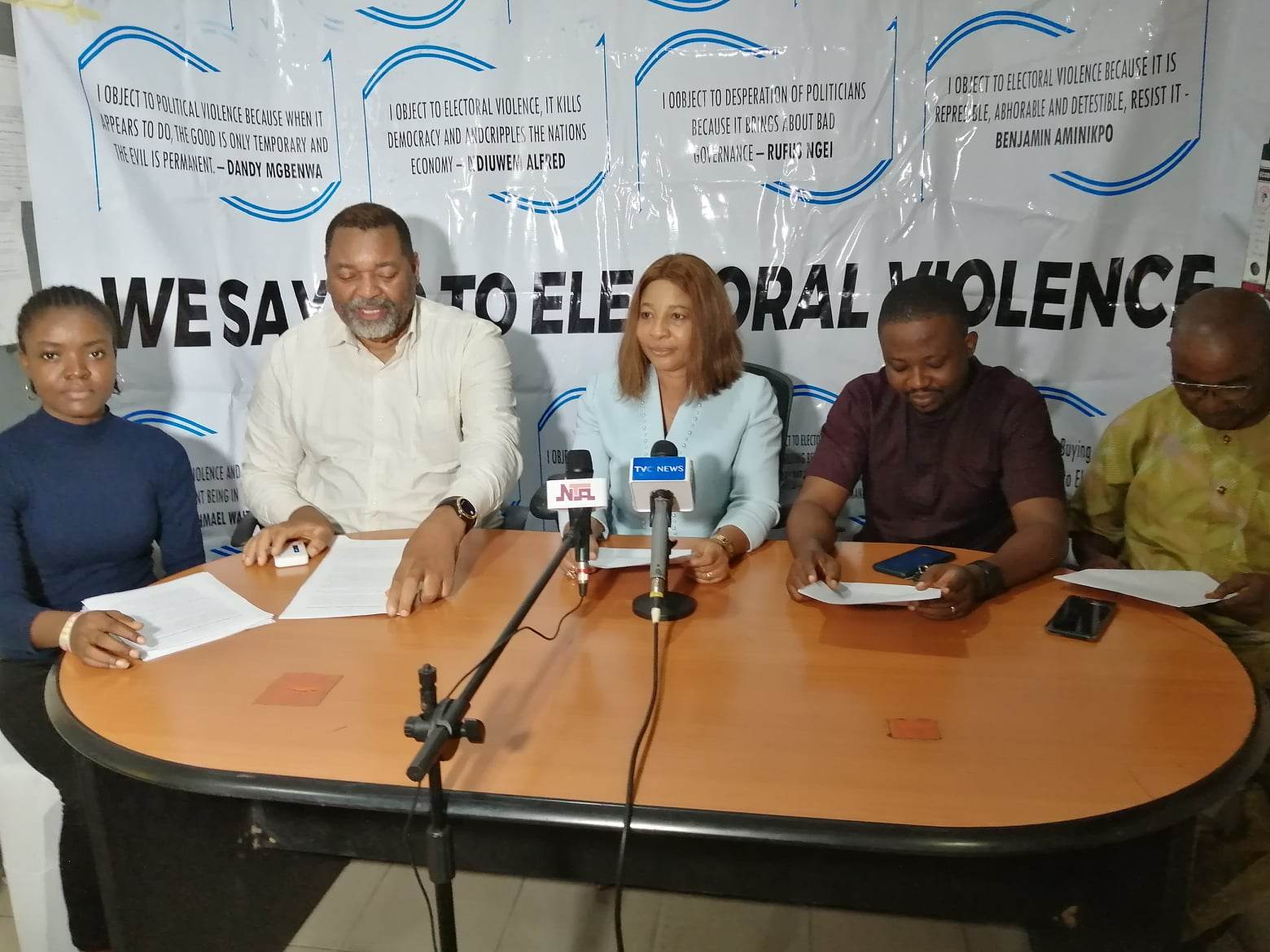 Protest: CIEPD Says INEC Must Act And Be Seen As Independent To Calm Brewing Tension In Rivers State
The Community Initiative for Enhanced Peace and Development (CIEPD) with funding support from Foundation for Partnership Initiatives in the Niger Delta (PIND) implemented the Collaborative Election Violence Prevention and Mitigation Project in Rivers State in the 2023 Presidential and Gubernatorial Election.
Following the release of the Final result of the gubernatorial and state house of assembly election, held on the 18th of March 2023 by the Independent National Electoral Commission (INEC), there has been unrest in the state (Rivers State), Community Initiative for Enhanced Peace and Development (CIEPD) with funding from PIND Foundation hereby makes the following statement:
A key attribute of a credible electoral process is the access to seek redress in court when candidates and political parties feel they have been undone by the outcome of an election.
The 2023 gubernatorial elections in Rivers state may have come and gone but the fallout from the process has been characterized by violent triggers such as intimidation and counter-accusations from all parties involved. This has led to heightened tension in the state. As an organization that is committed to ensuring peace and nonviolent means in resolving disputes, we are concerned by recent happenings and hereby make the following calls to all stakeholders involved:
We condemn in its entirety the violence that took place in the wake of the protests by political parties around the Independent National Electoral Commission – Rivers State Office and calls for constitutional means and violence-free measures to resolve electoral disputes.
The Independent National Electoral Commission Rivers state should take actions that depict their independent status. They must act and be seen as independent to calm the brewing tension.
Security agencies especially the Rivers State Police Command, in dealing with post-electoral complaints should not be seen by the actions and inactions as being partial and used by politicians to witch hunt any political party. They (The police) must act fast to calm the violence to avert the loss of lives and destruction of property.
Finally, we urge all political parties, INEC, and security agencies to play by the rule and allow the law to take its full course to avoid the looming crisis
We stand for peace, as that is the only option.
Long live Rivers State.
Signed.
Community Initiative for Enhanced Peace and Development.