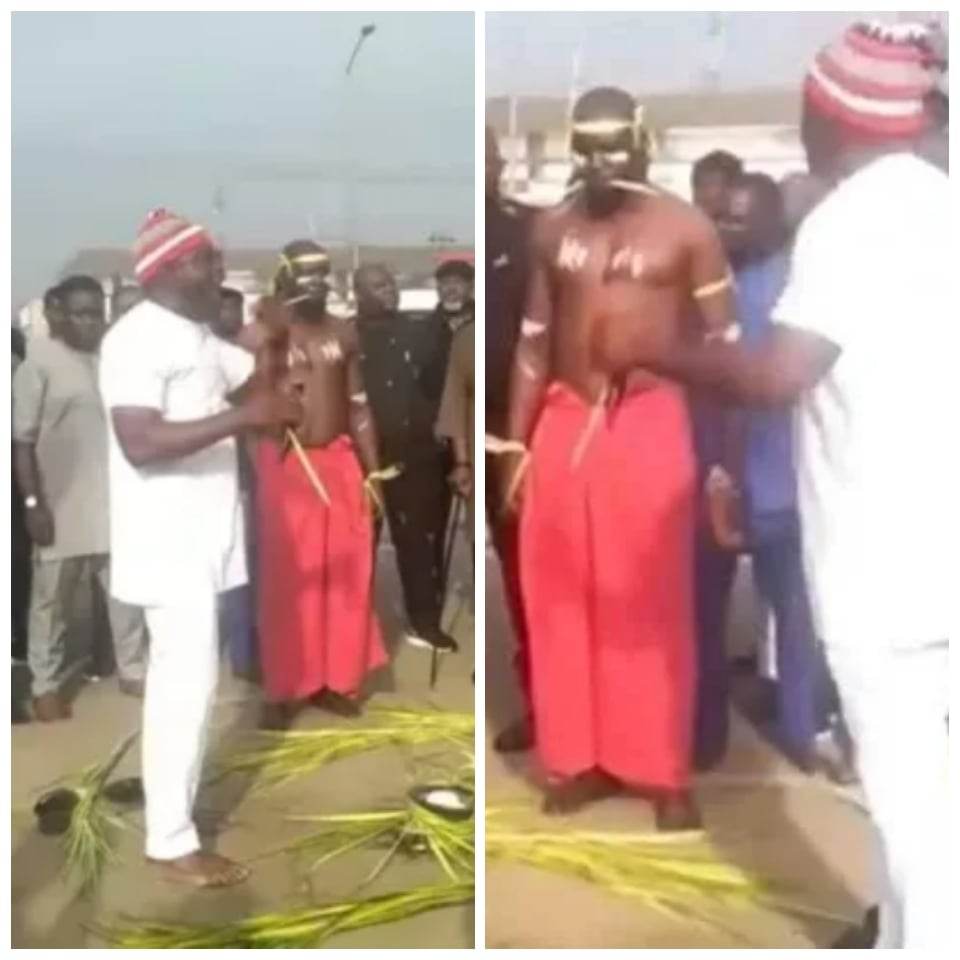 Residents Condemn PDP Use Of Juju Invocation At INEC Protest Venue
Port Harcourt city on Tuesday morning witnessed  a mild drama at the main entrance to the Rivers State headquarters of the Independent National Electoral Commission (INEC) in Port Harcourt on where members Peoples Democratic Party (PDP) resumed their protest along with a pot of charms (Juju) and an herbalist.
The protesters, who also came with palm fronds, were on their second day of protest to demand a joint inspection of 2023 election materials at the INEC office.
They had on Monday attacked the governorship candidate of the All Progressives Congress (APC), Tonye Cole, and prevented him from accessing the office of the electoral umpire where he was scheduled to meet with the officials of the commission.
When the protest resumed on Tuesday, the chairman of Ikwerre local government area of the State, Samuel Nwanosike, who dressed in a white attire and a traditional cap to match, was seen making incantations in his native Ikwerre language.
However This did not go down well with some residents who said such acts are inimical to civilization.
A resident who identified himself as Chimenem Michael said it is surprising that a Local govt chairman will be seen pouring libation in the open at peoples office. this is not good for the image of our state because the video has gone viral. Honestly I am disappointed.
For Mr. Ibex- He said what PDP is doing is to scare other political parties from getting the documents they require. How can people that claim to win be protesting?
Madam Loveth Pepple said I was shocked too, because I never see this kan thing before, why dem go carry Juju come for wia people dey work na? she asked