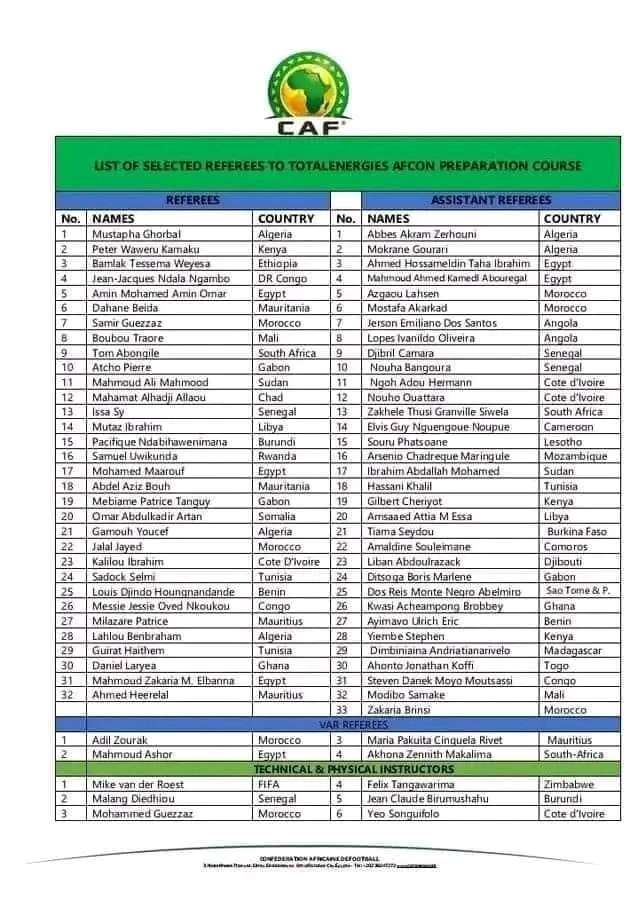 Reactions As CAF Excludes Nigerians Amongst 38 Referees, 36 Assistant For 2024 African Cup Of Nation
CAF names 38 Referees and 36 Assistant Referees across Africa for next year's Africa Cup of Nations.
No Nigerian referee made the list.
Comment: A Nigerian cannot make a list that requires honesty and conscience. A country where one cannot get a pass mark for things that have rules and regulations and requires conscience.
A country where the high, the low and the respected celebrate darkness as light and night as day cannot get an invite to the comity of the fair and just. QUESTION⁉️
SHOULD NIGERIA GO TO COURT !!!