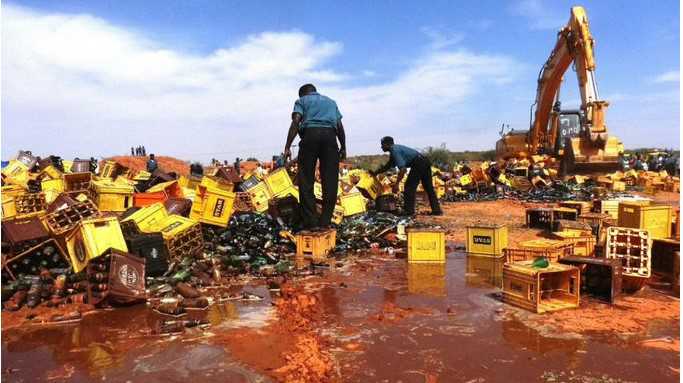 Reactions As Hisbah Destroys 2.5 Million Bottles Of Alcohol In Kano
The board stated that the action was taken to strengthen its fight against the importation, sale, and consumption of alcohol, which is illegal in the state.
Hisbah's Commandant, Sheikh Sani Harun Ibn-Sina, stated that they had received a court order to destroy the alcohol and that they would not relent in their fight against acts that contradicted Islamic teachings.
He said, "There is a law that prohibits the importation, selling and drinking of alcohol and all other similar intoxicants in Kano State, and as such we will always work hard to ensure that the law is followed to rid the state of the harmful substances.
"This is not the first time we are doing this. In the first instance, we destroyed about one million bottles.
In the second phase, we destroyed around two million bottles, and now we are destroying 2.5 million bottles."