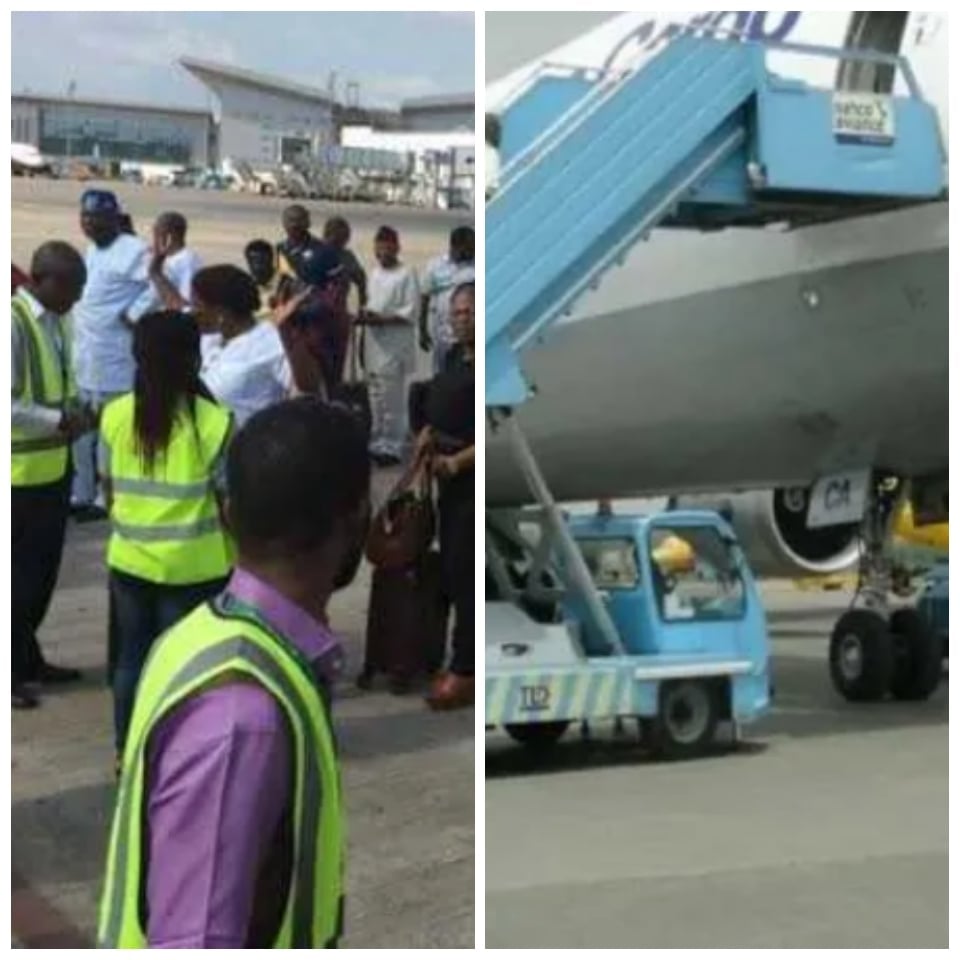 Reps Steps In, As Stranded Passengers Lament Flights Disruption Over Aviation Workers Strikes
Several international flights at the Murtala Mohammed International Airport (MMIA) have been grounded as staff of the Nigerian Aviation Handling Company Plc (NAHCO) began a strike action over salary increment today January 23.
Many travelers arrived at the airport this morning and were shocked when the airport staff informed them they will not be working as they are on strike.
Nahco officials handle all things that concern check-in, boarding and ramp services for several international airlines including Air France/KLM, Qatar, Ethiopian Airlines, Delta Airlines, Virgin Atlantic, Turkish Air.
The striking members had met with their management on Sunday January 22, but the deliberations yielded no tangible results, hence they proceeded with the strike this morning.
The Ministry of Aviation is yet to comment on this development. Confusion As Aviation Workers Embark On Indefinite Strike Over Welfare Issues
meanwhile the Chairman, of the House of Representatives Committee on Aviation, Nnolim Nnaji has called for immediate restraints over the ongoing industrial dispute between the Nigerian Aviation Handling Company, (NAHCO) and its workers.in response to the development, Nnaji asked the management of the ground Handling company to immediately enter into dialogue with the leadership of the union to avert further disruption of flight operations across the country.
He equally appealed to the union to douse its agitation and show concern for the pains the action would bring on innocent Nigerian travelers both locally and internationally. Honourable Nnaji who represents Nkanu East/West Federal Constituency in the House of Representatives reminded the workers that their downing tools at this time the elections are already close could cause severe consequences to campaigns and movements of sensitive materials by the Independent National Electoral Commission, (INEC).
He further assured the workers that his Committee would reach out to the management to see how their grievances could be urgently addressed. The workers' strike which commenced early morning today over welfare issues was said to have already started taking its toll on the industry as heavy flight delays were already set in both locally and internationally.
(Vanguard)