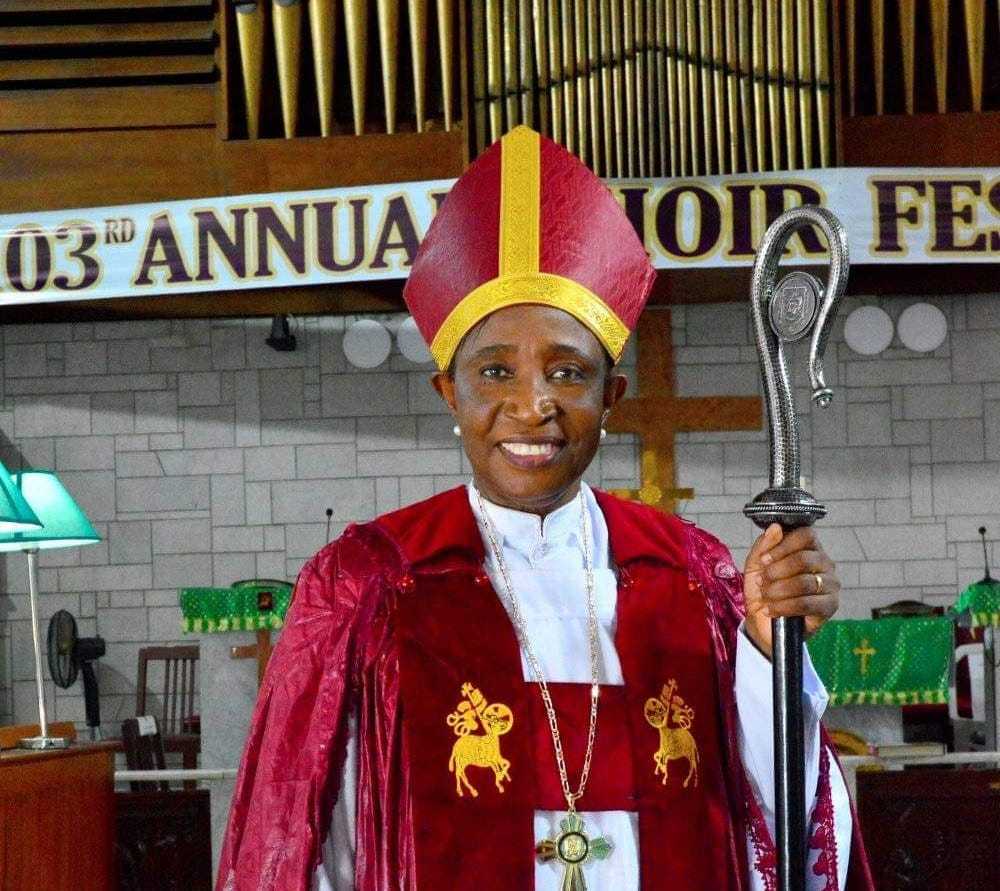 Reverend Nkechi Nwosu Becomes First Female Bishop Of Methodist Church In Nigeria
The Methodist Church Nigeria, Archdiocese of Kaduna, on Sunday ordained Right Reverend Nkechi Nwosu as the church's first female bishop.
Right Reverend Nkechi Nwosu was formally enthroned as the Bishop of Jos by the Archbishop of Kaduna, Most Reverend Joseph Nnonah at the Christ Methodist Cathedral Church in Jos, North Central Nigeria.
The church service is to formally give effect to the decision of the biennial Conference of Methodist Church Nigeria that was held in 2022 where Nwosu was elected as the Bishop of Jos
.
Members of the Diocese of Jos converged to witness the enthronement service as the Archbishop of Kaduna archdiocese formally ordained Bishop Nwosu to oversee the diocese
In her remarks, Nwosu said God has made all humans equal. She encouraged all Nigerians to always seeks the face of God, especially as the general elections begin on February 25.
"We must all go out there and agree with God, listen to the spirit of God, and do what God said we should do," the new bishop stated.
"Do that so that God will use us and anybody he will put on that seat to restore Nigeria to a place of pride in Africa, and the world."