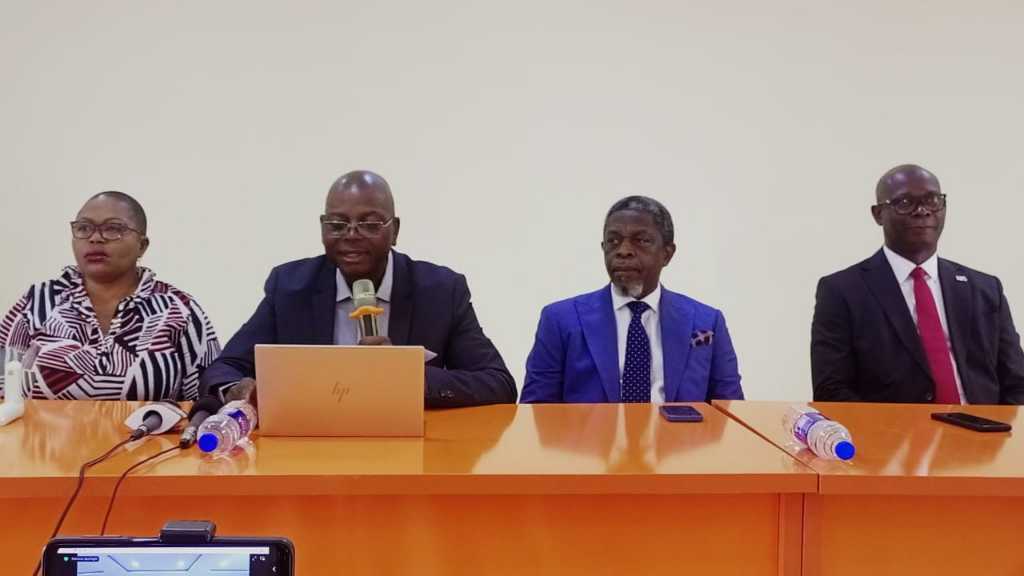 Residents Of Ondo State To Pay Mandatory N1000 For Education Support
Ondo State Government on Tuesday unveiled an Education Endowment Fund in a bid to boost education development and ensure provision of quality education in Ondo State.
The sum of N1,000 is to be paid by every taxable residents in the state on annual basis as education levy for the purpose of funding the education sector.
It would be recalled that Governor Oluwarotimi Akeredolu relaunched the state education endowment fund on Wednesday, 21st November, 2018 to expand the funding base of the existing Ondo State Education Endowment Fund.
While addressing newsmen at a press briefing in Akure, the Commissioner for Education, Science and Technology, Mr. Femi Agagu flanked by some government top officials including the State Commissioner for Information & Orientation, Mrs Bamidele Ademola-Olateju, revealed that the state government had set up a board comprising prominent natives of the state to judiciously administer and regulate the fund for the development of education at all levels in the state.
Agagu further added that the education commissioner, the number of schools the state government is funding was enormous and contributions are welcomed from individuals, groups, corporate organisations, international organisations and bodies, among others.
Agagu who pointed that the government was targeting over one billion naira annually, explained that the fund, when realised, would be expended on provisions of facilities for schools and renovation of dilapidated school structures, and provisions of bursaries.
"The fund will also be used to provide scholarship to indigent students, improve teaching and learning in special schools (4 in the state), promote sporting activities among the students, support adult literacy, provide functional libraries in schools, support research programmes, support teachers capacity development and support digital literacy, among others."
The Commissioner for Finance, Wale Akinterinwa who also spoke at the launching of the education endowment fund said the issue of education is very important, adding that this fund is meant to support what government is doing as far as the issue of education is concerned.
The Chairman, Ondo State Internal Revenue Service, ODIRS, Mr Tolu Adegbie noted that about 1million taxable adult are expected to pay the N1,000.
"What we are trying to do is to supplement the government efforts towards supporting the education sector in Ondo state and we expect everyone to contribute to this fund."
Payment can be made online via https://quickteller.com/ODIRS; bank transfer to Ondo State Education Endowment Fund, Zenith Bank 1010799809 or bank branch via Paydirect platform with Agency: Ministry of Education, Science and Technology; Agency Code: 051700100100; Revenue head: Education Endowment Levy and Revenue Code: 12030101.