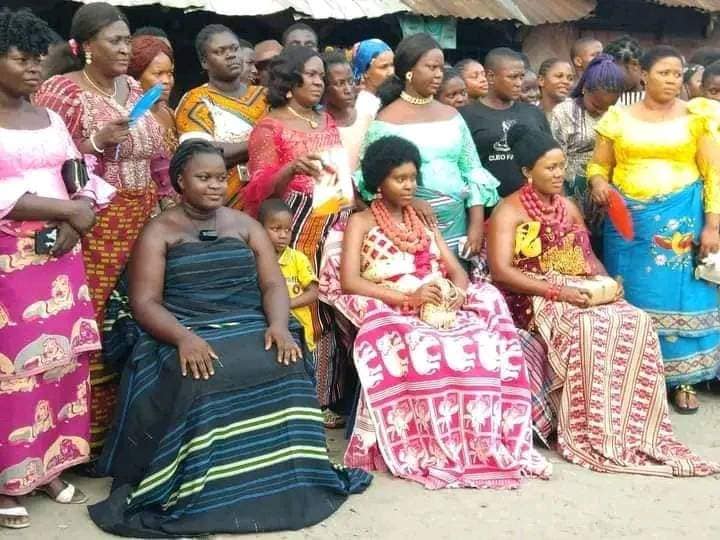 Rivers Community Initiates 3 Virgins' Into Womanhood After Rigorous Test
Chastity may be eluding our communities as old traditions are almost going extinct or trivialized for some reasons by Christianity or other religious status.
In Ogu bolo community, A Local Government Area in Rivers State,  The initiation into woman hood is not to be toyed with as some elders have vowed to uphold the novel culture which dates back to the 17th century. to promotes chastity's as the pride of womanhood, After passing through this process, the qualified girls are given certificates showing that they are now adults ready for marriage.
For the ancient ceremony celebrated on Saturday, December 3, 2022 Only three Young Virgins were Initiated Into Womanhood
Ogu Bolo Iria festival are celebrated annually and over the weekend, conducted a robust ceremony to uphold their tradition aimed at welcoming young female virgins' into womanhood.
For the people of Ogu Bolo Kingdom, Young girls above 18 years are put to a thorough test, by elders and experienced women, especially to attest to their virginity status. The young girls are then kept in a room where they will be fed and also groomed before the ceremony. Those who qualify are celebrated and welcomed to womanhood and also issued with certificates by the elders and chiefs of the town for passing through the test.
For this report it means that in the entire Ogu Kingdom only three Virgins above 18 years were found. It wasn't actually like this in the last 8 years like we know. Things may have fallen apart in recent time due to Obvious reasons  reason
.
Opinion Pool: Your contribution are needed to support or oppose to this Cultural practice. Should they continue?