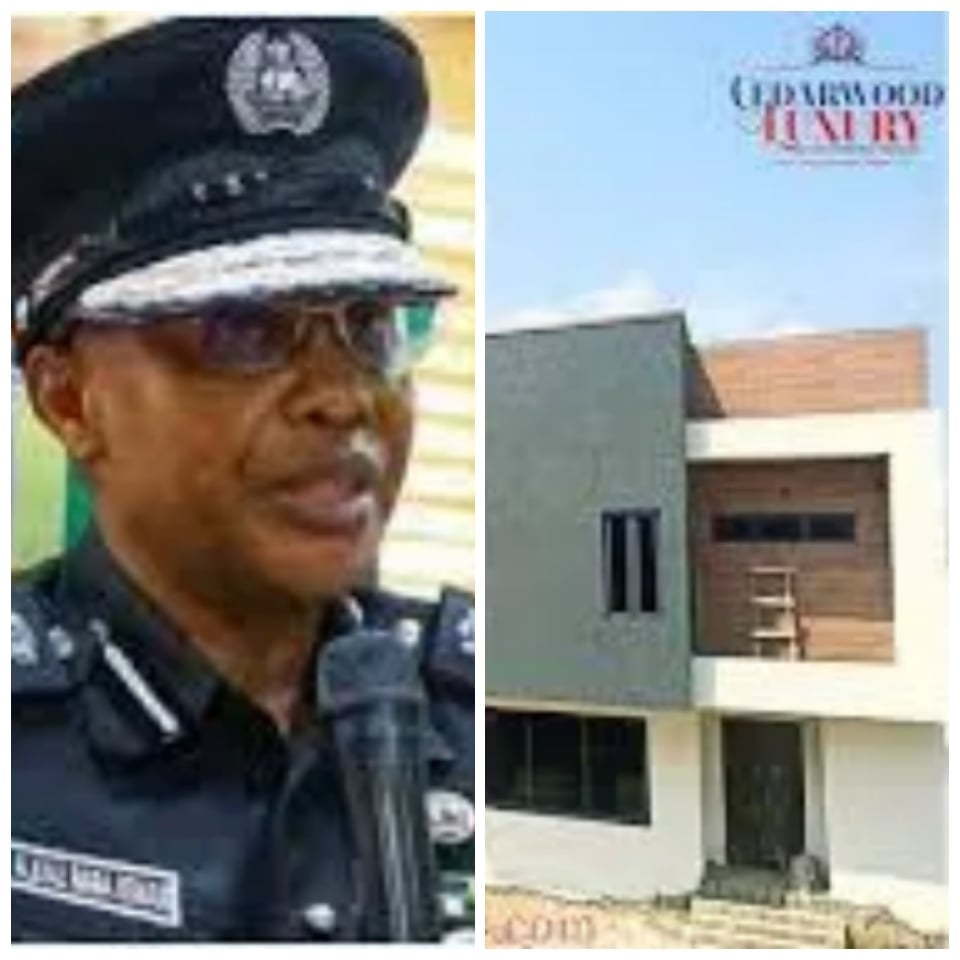 Rivers Landlords Sends SOS To IGP: Accuse Polices Officers Of Conniving With Bunkery Dons Over Land Grabbing Of Cedarwood Estate
One hundred and thirty seven landlords of Cedar Wood Gardens Estate, off SARS road, Rumuagholu, Obio/Akpor Local Government Area of Rivers State has sent a Save Our Soul (SOS) message to the Inspector General of Police (IGP) Usman Alkali Baba about the activities of a land grabber known as Ibieneye aka 'Don' in alleged conjunction with some Police Officer and other armed thugs in the estate
In a petition written by their lawyer E.O Goodwill Esq which was signed by Anthony Odebe Esq and Dennis Bassey Chairman and Secretary respectively with one hundred and thirty five other landlords in the estate called for an urgent intervention by the Inspector General of Police.
The landlords in the SOS message to IGP Usman Alkali said "DON" who is a known land grabber sent a petition to the Commissioner of Police manifestly laden with well orchestrated falsehood concocted to mislead the Nigeria Police Force. That they the landlords have never been involved in land grabbing with anybody, rather it is Don who is a notorious land grabber in Rivers State and whose name is synonymous with land grabbing and its associated vices.
The landlords also alleged that 'Don' deployed Police Officers from Abuja, camped them in an uncompleted building within the estate for his illegal land grabbing scheme while they turned their abode to a detention center, confiscate items from developers and store them in the premises until their owners pay for their release.
The landlords further claimed that all these abated after an S.O.S letter was written to the Governor of Rivers State complaining about the menace of the Don in the Estate.
The landlords said 'DON' uses strategy of petition of fabricated murder and attempted murder case against some land owners in estate as a a strategy to ambush his victims and make them abandon their properties for him to grab same despite the fact that the murder allegations have been investigated by the Police to no avail.
The landlords said "it is interesting to note that this singular murder has different suspects at every point in time. The same victim is always waiting to die at the instance of 'Don' whenever he spots a potential landowner for his grabbing enterprise".
They further alleged that some of the police officers involved in the racket have been given plots of land to make them very committed and devoted to the cause of 'Don'.
"Before now the former commissioner of Police who is presently the AIG Zone 16 was able to put the said 'Don' in his right perspective but he has resurfaced again with his frivolous petition knowing the present Commissioner of Police, Rivers State Police Command is not aware of his antecedents. Presently two landlords of the Estate in person of Chief Collins Igwe and Mr. George Peter Ndaokani were harassed, molested and bundled into a Hilux van owned by the said Don and presently these men are in custody of the police" they said.
"We pray the Inspector General of Police to use his good office to order an independent panel to take over all the petitions made by Don and all the petitions written against him with respect to every landlord in Cedarwood Garden Estate; and to cause a thorough investigation of all the allegations contained therein; and prosecution of anybody found complicit.
The petition was copied to
THE EXECUTIVE GOVERNOR OF RIVERS STATE
HIS EXCELLENCY,
CHIEF (BARR) EZENWO NYESOM WIKE.
THE AIG ZONE 16,
YENAGOA, BAYELSA STATE.
THE COMMISSIONER OF POLICE,
RIVERS STATE POLICE COMMAND,
MOSCOW ROAD, PORT HARCOURT,
RIVERS STATE.
THE CHAIRMAN,
OBIO/AKPOR LOCAL GOVERNMENT AREA.
THE SENATE COMMITTEE ON JUDICIARY, HUMAN RIGHTS & LEGAL MATTERS
SENATE BUILDING,
THREE ARMS ZONE,
ABUJA,
FEDERAL CAPITAL TERRITORY.
THE SENATE COMMITTEE ON POLICE AFFAIRS,
SENATE BUILDING,
The Police public relations Of Officer in the state Grace Iringe-Koko Is yet to react when the petition was forwarded to her. She promised to get back to our Reporters