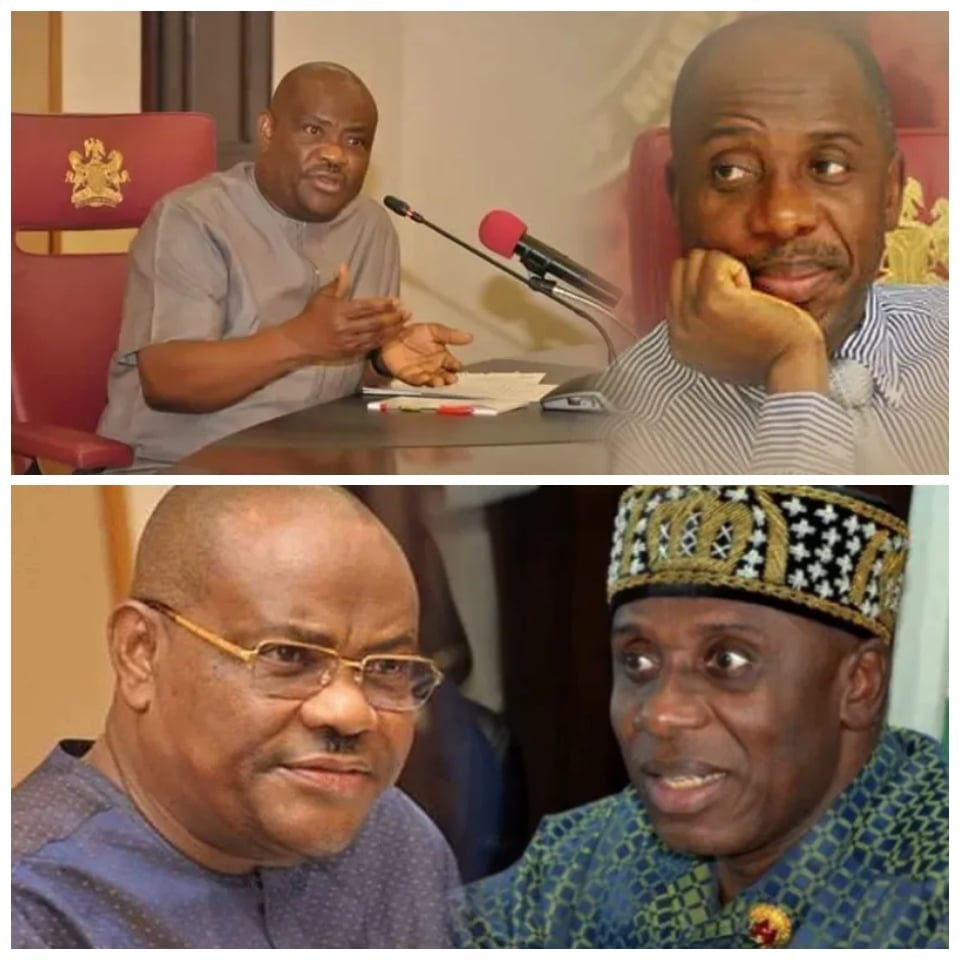 Rivers State Govt, Initiates Criminal Suits Against Amaechi, Tonye Cole Over Alleged Theft Of $53.1 Million
The prosecution of former Governor of Rivers state, Rotimi Amaechi and All Progressives Congress (APC) candidate for the state, Tonye Cole, over the alleged theft of $53.1 million has been initiated by the state government.
It was alleged that the money was allegedly stolen through the sale of a gas turbine by the Amaechi-led government to Sahara Energy Resources Limited, which is partly owned by Cole.
The state filed all processes such as application for substituted service, list of authorities relied upon by the state and counter-affidavits to void Amaechi's and Cole's motions seeking to stall their trials.
In the lawsuit filed on March 9 at the Rivers state High Court, Amaechi was listed as the first defendant while Cole was listed as the third defendant. Augustine Wokocha is the second defendant and Sahara Energy as the fourth defendant.
The Nation reported that in count one, Amaechi and Wokocha were said to have on or about October 21, 2013, conspired to defraud the government through account number 0064889439 domiciled with Access Bank Plc addressed a letter of mandate to pay without any recourse to the government by virtue of which said letter the bank on or about December 3, 2014, paid $53.1million to Sahara Energy Resources Limited purporting the payment as a refund of loans granted by Sahara Energy Resources to the government.