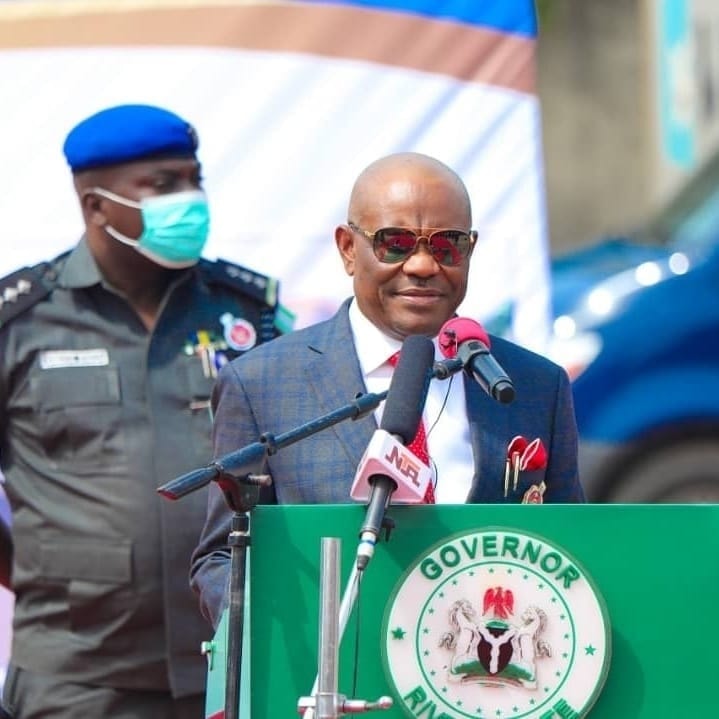 Rivers State Govt Raise Alarm Over Plot Within The PDP To Blackmail Gov. Wike
The Rivers State government Thursday said that it had uncovered a plot by some high level Peoples Democratic Party, PDP chiefs to blackmail Governor Nyesom Wike over his role in the mobilization of the G5 governors.
Members of the faceless group, described as political detractors, seemed vexed over the role of governor Wike in the collective demand by the five governors (G-5) of the Peoples Democratic party (PDP) for fairness, equity and justice in the party, the government said.
Rivers State Commissioner for Information and Communications, Chris Finebone, who briefed journalists in Port Harcourt, also displayed a well worded document bearing the sinister plot of the group, which was however, not signed.
The Information and Communications Commissioner pointed out to the fact that the State government already has an idea of the likely identity of the political detractors who are orchestrating the campaign of calumny against governor Wike.
He stated that the individuals involved in the plot to blackmail Wike were within the PDP and challenged them to reveal themselves if they are convinced of what they are doing and bold enough for the fight they seek. "They can't even sign it (the document) to push for this. It is important we warn them. It is important we also warn Nigerians about this scheme.
"We expect more of them to come. But I can assure you that the governor and the G-5 would rise to the occasion as they continue to start this type of campaign of calumny."