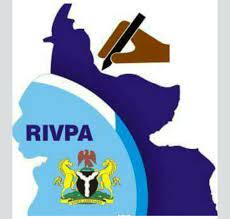 RIVPA Chairman Calls For Truce, Urge Warring Factions To Sheath Sword
Office of the Chairman Rivpa. Hope message and Reconciliation.. Greetings Noble members of this great Association.
ln three days time, by the grace of Almighty God, we all will be in year 2023. I pray and foresee progress, love and greater heights for us and our organization. l am led by the spirit to push out this message of hope and love at this time as it would not be in our best interest to pass onto the new year with so much bad blood and start it with mind sets full of hate for one another.
Having said so, l am urging all to put aside all that have happened within this period and let's think of reconciliation and forging ahead…Granted that a lot of situational decisions have been taken by both sides during this period but as matured people we should be able to put it aside and progress to a more positive side.
It's obvious that regrettably we have made ourselves a laughing stock in the eyes of well meaning Rivers people and indeed government of Rivers State. Several calls l received from them, including the commissioner for information shows how bad they felt on hearing all our actions this period .
Let me also appeal to everybody that have being offended by words of mouths or actions during this period to put it aside in the truth spirit of reconciliation in this season .
It's my thinking that a better way forward is to return to status quo for the interest of all. God bless all.
Signed. Prince Mike lwezor.