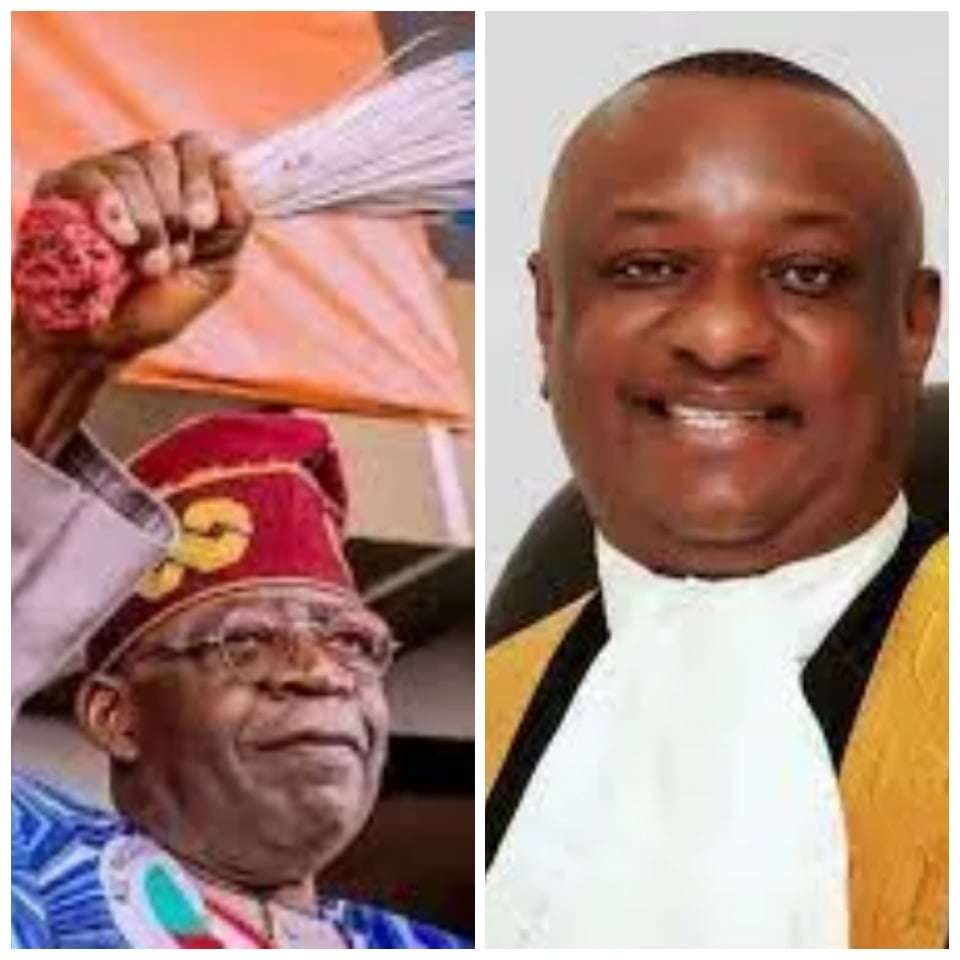 Rowdy Session: Why Lawmakers Suspended Screening Of Festus Keyamo As Minister
Drama As Lawmakers Move Motion To Suspend Keyamo's Screening For Disrespecting 9th Senate
The Nigerian Senate has just suspended the confirmation of Mr. Festus keyamo following a motion moved by Senator Darlington Nwokeocha over lingering differences between the ministerial nominee and members of the 9th Senate.
Nwokeocha in his motion suggested that the screening and confirmation of the senior advocate of Nigeria should be suspended owing to his attitude when he was Minister of State for Labour and Productivity.
The motion which was seconded by Senator Enyinnaya Abaribe pending further close door deliberations and clarifications culminated into a rowdy session in the floor of the senate the moment Senator Godswill Akpabio put it to vote.
Nwokeocha who stated that he is not opposed to the former minister's confirmation contended that keyamo should explain to the senators why he chose to scuttle the lawmaker's chances of carrying out their constitutional responsibilities during the period under review.
Senate President, Godswill Akpabio thereafter subjected the motion to a voice vote but the lawmakers were divided on the matter.
The red chamber immediately erupted into a rowdy session. Amid heated argument between the lawmakers, Senate Majority Leader, Opeyemi Bamidele called for a closed-door session. A visibly worried Akpabio rose to his feet and announced that the Senate would enter a closed session.
An agitated Nwokocha had accused Keyamo of disrespecting the 9th National Assembly and accusing the last Assembly of being corrupt.
Keyamo, a Senior Advocate of Nigeria (SAN), was a former Minister of State for Labour and Productivity under the then administration of ex-President Muhammadu Buhari.
Nwokocha said during the Buhari administration, Keyamo was invited to explain a Special Public Works programme but he didn't honour the invitation.
The programme was coordinated by the National Directorate of Employment (NDE) which was under the ministry Keyamo supervised.
The Federal Government had in 2020 earmarked N52 billion for the programme to recruit 1,000 youths from each of the 774 local governments for three months and pay them N20,000 each.
There were complaints over the programme as some constituents said they did not benefit from the programme.
The Senate Public Account Committee subsequently began a probe on the matter but Nwokocha claimed the then minister shunned the invitation by the committee, saying the Senate wanted to hijack the process of recruitment.
Keyamo was the last ministerial nominee of President Bola Tinubu's 48-man list to appear before the Senate. He appeared after Mariya Mahmoud, a former Commissioner for Higher Education in Kano State.
Initially, Keyamo, 53, did not make President Bola Tinubu's first and second ministerial lists. However, in a dramatic twist of events, the President removed Maryam Shetty, a ministerial nominee from Kano last Friday and replaced her with Keyamo and Mahmood.