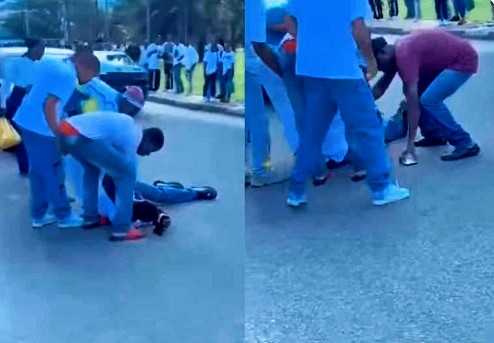 RSU Student Slumps, Dies During Jean Carnival- Mgt Suspends Activities For Student Week
The Management of Rivers State University has ordered the immediate suspension of the 2023 Student Union Government week following the sudden death of one of its students during the JEAN CARNIVAL.
It was gathered that the yet-to-be-identified student donning a blue jeans and white polo was sitting on the side of a moving vehicle when he lost his balance and fell. He was, however, rushed to the hospital but he died from his injuries sustained during the fall.
Reacting to the development, the registrar of the university, Sydney Enyindah, in a statement, announced the suspension of other activities marking the students' week in an internal memo dated September 7, 2023.
The memo states, "Following the unfortunate and sad incident which occurred during the "Jeans Carnival" on Tuesday 5th September, 2023, resulting in the death of a student, the Management of the University has directed the immediate suspension of the remaining activities of the Student Union Week.