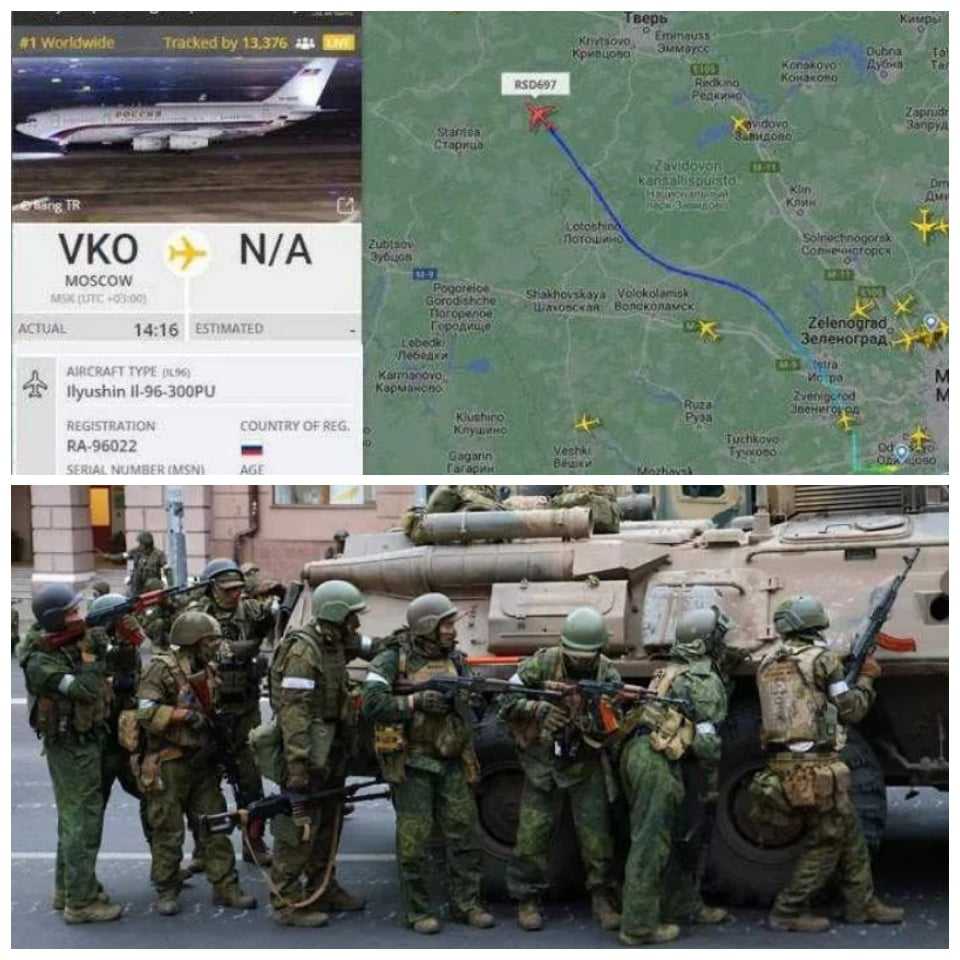 Russia President Vladimir Putin On The Run, As Prigozhin's Wagner Forces March Towards Moscow After Capturing Rostov Defense Headquarters
The plane belonging to Russian President Vladimir Putin departed from Moscow to St. Petersburg early Saturday as the Kremlin attempts to quiet an "armed rebellion" from Wagner mercenaries threatening to weaken the country's offensive in the Ukrainian war.
The departure comes just hours after mercenary chief Yevgeny Prigozhin led his troops out of Ukraine and into a key city south of Moscow, marking the biggest threat to Putin's leadership in over two decades in power.
Russian Mercenary group, Wagner, has captured the Defence Headquarters of Rostov, a city of over 1 million people in Russia as his forces continue to march towards Moscow to "topple the regime of President Putin. "Yevgeny Prigozhin holds meetings after capturing Rostov Defense headquarters
In an extraordinary turn of events on Friday night, Prighozin announced his forces of 25,000 active troops and 25,000 reserve troops will attack Moscow in retaliation for an alleged fatal strike on the base of his army.
His army has since entered into Rostov, a city in Russia and has announced the capture of the City. The Russian military says it has put all its forces in Moscow on alert and that President Putin is aware of the current situation.
Watch videos below
Wagner PMC has liberated Rostov-on-Don from Putin's regime. Population 1.115 million. pic.twitter.com/cvq1qS5Mpm
— Igor Sushko (@igorsushko) June 24, 2023
#Prigozhin is in #Rostov with General #SergeyKuzovlev, commander of the Southern Military District.
Follow @CBKNEWS121 for more updates #Wagner #Putin #Russian #RussianCoup pic.twitter.com/1lrh948KmV
— CBKNEWS (@CBKNEWS121) June 24, 2023