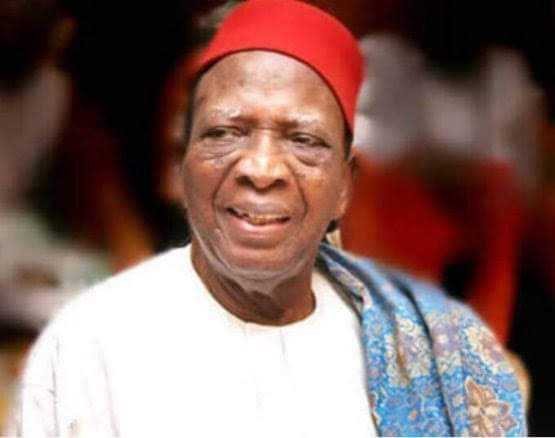 Soludo Condoles Family, Ohanaeze Ndigbo Over The Demise of Former Secretary General, Prof Ben Nwabueze
Anambra State Governor, Prof Chukwuma Charles Soludo, CFR, has expressed condolences on the passing of the former Secretary-General of Ohaneze Ndigbo, a most distinguished Anambra State-born legal luminary and national patriot, Prof. Ben Nwabueze, SAN, NNOM, CON, who died on Sunday 29, October 2023.
Governor Soludo in his tribute to the late legal luminary and elder statesman remarks that Prof. Nwabueze's influence extended far beyond his home state, noting that he lived all his life inspiring generations of legal minds and citizens alike to strive for a more just and equitable society.
As a towering figure in the field of constitutional law and an elder statesman of unparalleled integrity in Nigeria, the legacy of Prof. Nwabueze will forever be etched in the annals of our nation's history. His unyielding commitment to the cause of constitutionalism, justice and equity has left an indelible impact on Nigeria.
Governor Soludo further said his wisdom and tireless efforts in advocating for democratic ideals have also guided our nation through some of its most pivotal moments.
The government and the good people of Anambra State, join in mourning the loss of this great son and patriot, whose phenomenal contributions to our state and country will never be forgotten.
We pray that the Almighty God grant his soul eternal rest as we also extend our deepest condolences to his family, friends, and all who were touched by his wisdom and dedication.
May his legacy continue to inspire generations to come!
SIGNED:
Christian Aburime
Press Secretary to the Governor