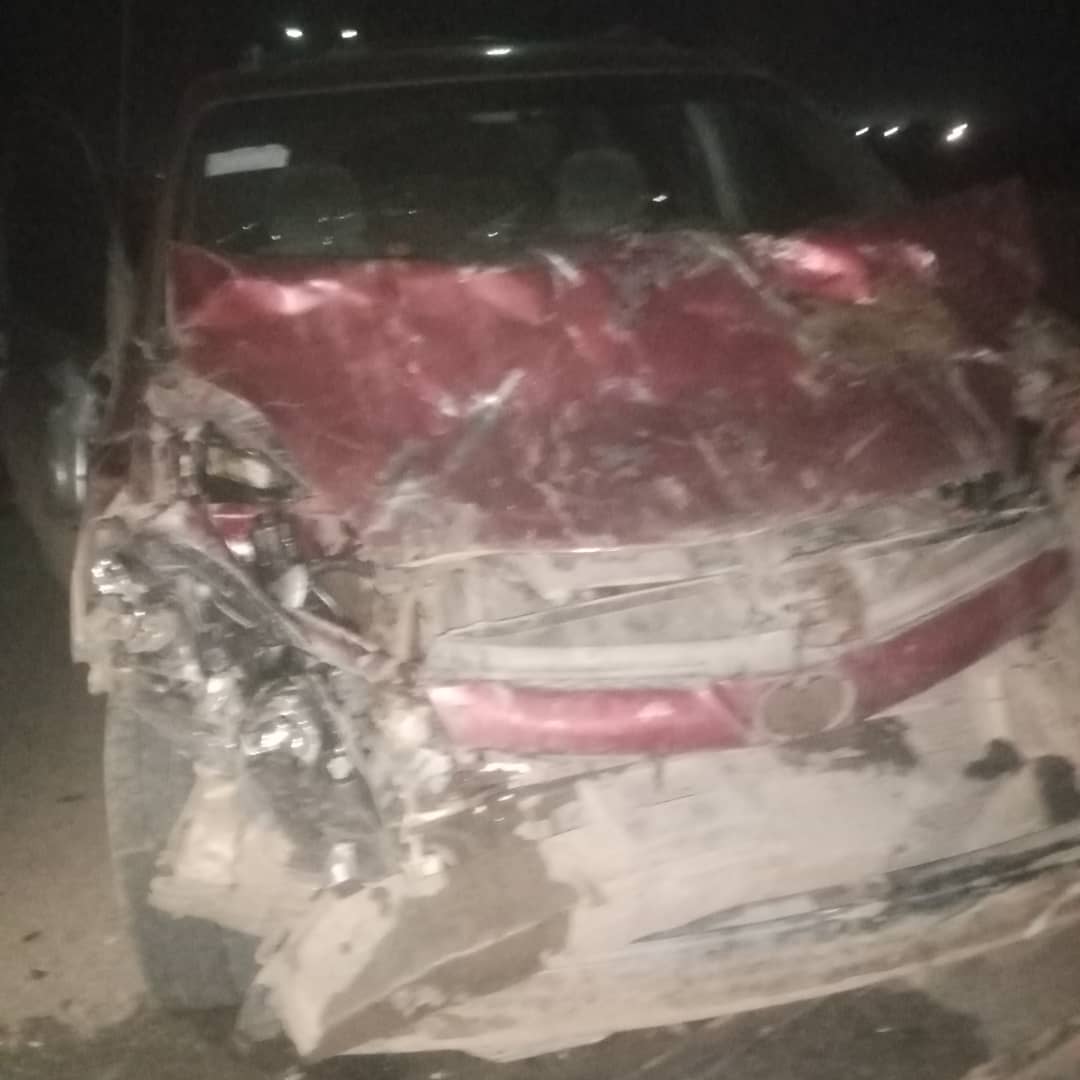 Sports Writers Delegation Escape Death On Ajaokuta Bridge As Vehicle Runs Into Cattle
Kaduna delegation heading for the Sports Writers Association of Nigeria (SWAN) members heading for the Trienni Delegates Conference in Port Harcourt earlier today, cheated death after the Sienna Bus conveying them ran into a herd of cattle who were said to have blocked the Ajaokuta-Itupbe Bridge in Kogi State.
The accident they were traveling in was involved in the accident, at about 3am on Wednesday July 12, 2023.
Though no life was lost on the accident, three cattle were badly injured and the vehicle they were traveling in was badly damaged and had to be abandoned.
The scene became scene of a drama as the herdsmen who were leading the cattle, were playing the victims, in spite of the fact that their cattle were on the highway and obstructed the free flow of traffic, with a worst scenario, being a bridge across the River Niger.
Explaining to newsmen, driver of the vehicle, was devastated and could only utter, "My car is gone".
Meanwhile, it took the swift intervention of the military to avert violence as the herders were already threatening that their cattle who died must be replaced.
This is even as the herdsmen were claiming right, forgetting that it was a highway and their cattle being moved at that early hours of the day on a bridge may be the wrong thing.
By; JACOB ONJEWU DICKSON