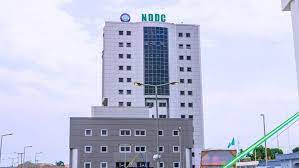 Stakeholders Coalition Canvass Support For Sam Ogbuku Led NDDC Mgt Team
The Niger Delta stakeholders Coalition, Led by Amb. Alfred Etuk has thanked the President of the federal republic of Nigeria, H.E Bola Ahmed Tinubu Gcfr, for reappointing the Dr. Samuel Ogbuku led management of the Niger Delta Development Commission NDDC while pledging to support the new management and leadership under Dr. Samuel.
In a meeting on Tuesday 19th September, 2023 with the MD Dr. Samuel Ogbuku, the stakeholders drawn from the Nine Niger Delta States and the Civil Society canvass for the development of the region using the available resources for human capital development especially, youth and women development and Participation of the community people in all activities of the commission. One of the leaders of the ex-agitators from Akwa Ibom, General Skiller, said it was time for youth leaders and ex agitators to support the new leadership in other to bring development to Akwa Ibom state and the Niger Delta at large. He said they will support the MD to succeed till the end of his tenure. He asked the ex agitators to shun destruction as it lead to distraction for the new NDDC leadership and bring nothing meaningful for all.
General Skiller who is the chairman of Ex-agitators forum in Akwa Ibom State, appraised the approach and giant strides of Dr. Sammy Ogbuku on his pragmatic measure to change the narratives and bring developments to the people of the region.
The leadership of the coalition further praised Mr. President, Bola Ahmed Tinubu for his wise decision to maintain the current Chief Executive Officer, Dr. Sam Ogbuku who is young with good vision and capacity to harvest our resources for sustained development with land mark project across the region.
Meanwhile, Mr. Isaac Green who was speaking on behalf the Niger Delta Anti-Corruption Network said for any meaningful progress to return to the region, for accountability and transparency purposes the presidency must as a matter of fact allow the leadership of the commission as constituted to stand. He said, the acts establishing the NDDC, is tenured as such those appointed to serve must be allowed to run the commission till the end of their tenure rather than being removed at will like we have witnessed in the past. He thanked the President for the reappointment even though the people of the region are looking forward to the report of the forensic audit.
Amb. Alfred, a former S.A. on youth in the NDDC also applaud the leadership of the 10th Senate (Senator Godswill Akpabio) for transmitting the love of Mr. President to the Niger Delta people in putting round spade in a round hole. He said that the era of unnecessary distraction will no longer be condoned by youth used by the enemies of the Niger Delta to hamper development of the region. The leadership of the management team must be ready to work for the people.
The coalition further advice the newly appointed Board of the NDDC and it members to always remain together while pushing for the implementation of the programs of NDDC as put forward by the new management without rancour. We have to avoid what witnessed in the last Board where the Board and the Management team where never in consonant with each other. We also want to thank the Present MD for his managerial approach to deescalating of the issues that would have turned the management apart.
We are confident with the leadership of the Senate for the robust relationship between the presidency and the legislators which is paying off in the nomination and further clearance of the current NDDC leadership for the overall benefit of the Niger Delta people.
Signed:
Amb. Alban Paulinus
Amb. Alfred Etuk
Comrade Green Isaac