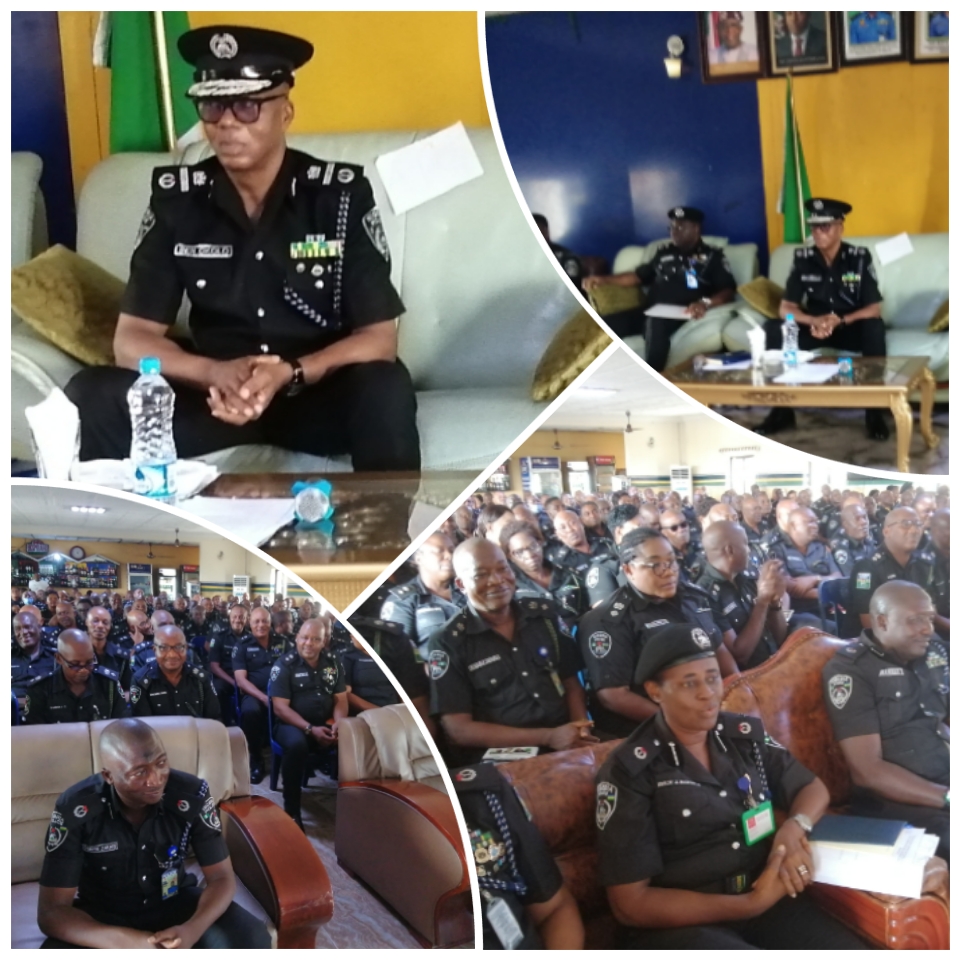 "Stop Civilian Harassments" AIG Zone I6, Ben Okolo Warns Police Officers That Rights Abuses Will Not Be Tolerated
The Assistant Inspector General of Police (AIG) zone 16(comprising Bayelsa and Rivers State Police Commands) has said human rights abuses and harassment of civilian by officers will not be tolerated in his zone.
AIG Ben Okolo made the disclosure on Tuesday during a familiarization tour of the Rivers State Police Command.
The zone 16 Police Boss also urged personnel of Rivers State Police Command to uphold public trust for their work to be easier .
The zone 16 Police Boss urged the state Police command to maintain and keep synergy with sister agencies in terms of intelligence sharing and other critical areas.
He further tasked the state command to continue to ensure their divisions and formation are kept safe.
AIG Okolo recalled an incident that happened in Bayelsa command last week where a Police station was attacked, arms and ammunition removed .He said arms not on charge should be returned to central armoury. Remanding the the Officers they should do all within their power to have cordial relationship with the public to win their trust.
Earlier, the Rivers State Commissioner of Police, CP Emeka Nwonyi explained that they will ensure team work in the activities of the command.
CP Nwonyi revealed that the Rivers State Government has promised to revive the C41 tactical unit to checkmate illegal movement of firearms and drug peddling within and into the state.
CP Nwonyi further appealed to AIG zone 16 to look into challenges of officers of the state command. he explained that the command needs more fire arms to tackle criminals, gas canisters, rubber bullets to quell any unforeseen human infractions in the line of their duty