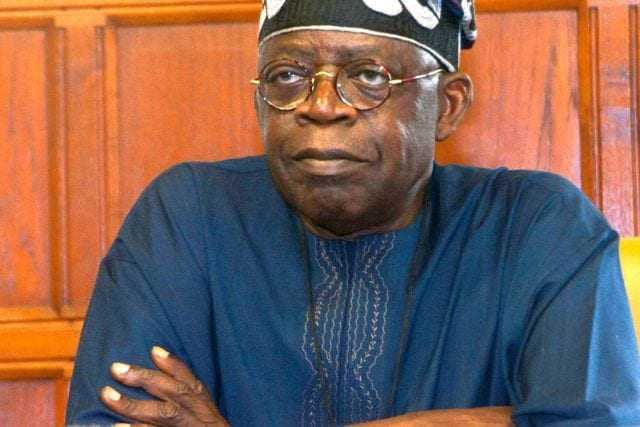 We Can't Release Tinubu's Criminal, Immigrations Records Till 2026 – US Govt
Authorities in the United States have said that they won't release president Bola Tinubu's criminal and immigration records in their possession until 2026.
The Peoples Gazette citing court documents reports that the U.S. State Department and Federal Bureau of Investigation said that 'unusual circumstances' made them not to release the records to the public.
Though, following a freedom of information request, the U.S. authorities said even if they were to release the records, it would be at least until January 2026 before they could do so.
Meanwhile, a civil lawsuit has now been filed over the matter before Judge Beryl Howell of the United States District Court for the District of Columbia in Washington, D.C.
Aaron Greenspan, an American public disclosure activist, had filed a request to the FBI, State Department, Department of Treasury, and Drug Enforcement Administration, among federal and local agencies, seeking an urgent release of Mr. Tinubu's immigration and criminal records.
The filings came as Mr. Tinubu maintained in court that he did not commit any crimes during his decades-long residency in the U.S. Mr. Tinubu also asserted ownership of his identity, despite strong indications, he might have changed names and education records in the past.
Mr Tinubu's real identity and education records contain omissions and contradictions that he has not explained to the public.
Source: Peoples Gazette