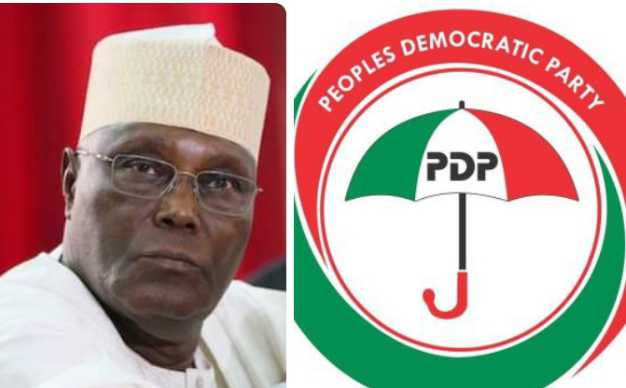 Stop Undermining Atiku's and Nigerians Quest For Justice- PDP Laments Inability To Obtain CTC Of Wednesday Judgement
Atiku Abubakar, the presidential candidate of the Peoples Democratic Party, PDP, has lamented the failure of the Presidential Election Petition Tribunal to make available a certified copy of the judgment, three days after it was delivered.
Atiku's lawyers are yet to get a copy of the judgment.
The lawyers are said to have formally applied to the court for certified true copies as of Friday.
The former Vice President and his team of lawyers have just 14 days to approach the Supreme Court with their appeal against the PEPC ruling.
Atiku spoke in a statement signed by his Special Assistant on Public Communications, Phrank Shaibu.
The statement said, "By not making available to Atiku Abubakar, Presidential candidate of the Peoples Democratic Party, the certified true copies of the judgment of Wednesday for its filings at the Supreme Court, the Presidential Election Petition Court, is undermining Atiku's and Nigerians quest for justice."
Shaibu reminded the PEPC that some of the testimonies of Atiku's witnesses were struck out during Wednesday's ruling simply because their statements on oath were filed out of time.
He said the Presidential Election Petition Tribunal is not oblivious that Atiku has already lost three days of the 14-day limit stipulated for filing in their processes at the Supreme Court.
"And now, for all intents and purposes, the same court wants to have Atiku and PDP's appeal to the Supreme Court disqualified by the reason of time deadline.
"Does the PEPC not understand that the lawyers representing Atiku/PDP need to digest the judgment as contained in the CTC, which represents the authentic pronouncements made in court on Wednesday, in order to formulate its case for filing?" Shaibu queried.