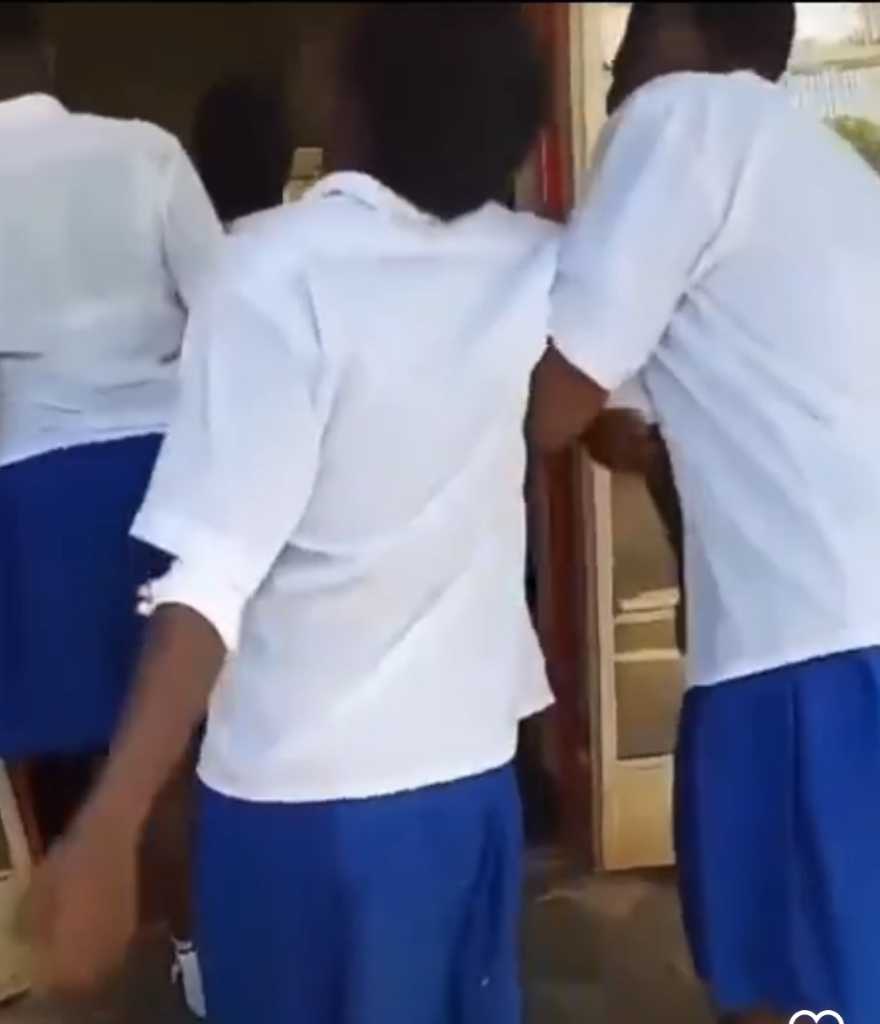 Strange Sickness Hits Kenyan School: 90 Girls Struck By The Mysterious Illness Unable To Walk
No fewer than 90 schoolgirls in a Kenyan school have been reported ill after having difficulties walking, BBC reports Wednesday.
Kenyan health authorities say the health crisis is currently under investigation as the students have been admitted to hospital, reports AFP.
in as more than 60 students struggle to walkAt least 62 students from Eregi Girls Secondary School in Kenya have been hospitalised at various hospitals following an outbreak of a mysterious illness in the school.
The students were admitted to Kakamega County General Hospital (KCGH), Iguhu, and Shibwe sub-county hospitals.
According to NTV Kenya, the students were admitted after they developed a condition that paralyzed their limbs.
Over 30 girls were admitted at KCGH, 20 to Shibwe and 12 more at Iguhu Level Four Hospital on Monday, October 2, evening. A nurse who sought anonymity said the condition that has led to the students losing sensation in their legs is believed to be electrolyte imbalance.
She explained that the condition is characterised by the loss of fluids in the body of the victims, as observed in most of the students.
"This condition is called electrolyte imbalance, a condition that leads to loss of fluids in the body," the nurse said. The latest incident comes months after the Mukumu Girls High School in Kenya was closed on April 3, after reports of an outbreak of a mysterious illness that left over 100 students hospitalized.
The students had shown symptoms such as vomiting, diarrhoea, and high fever, a development that called for precautionary measures to prevent further spread of the disease. After investigations were carried out , the Ministry of Health announced that the students had consumed food contaminated with human waste.
"From which preliminary laboratory investigations undertaken have revealed Enterotoxigenic E. coli and Salmonella typhi as the causes of the illness," Acting Director General for Health Patrick Amoth said.
The female students from Eregi Girls High School, located in the western part of the country, were reported to also show symptoms of knee pain.
A regional director of education, Jared Obiero, said that "the education department, the county government and public health department are giving a commitment that the children will be treated."
Earlier yesterday, a senior official from the country's Ministry of Education who visited the school assured the worried parents that the situation was under control.
He said classes would continue as normal for other students.
It's reported that blood, stool and urine samples of the sick students have been sent to laboratories in a neighboring city in the nation's capital, Nairobi.
The results of the tests are expected later today.