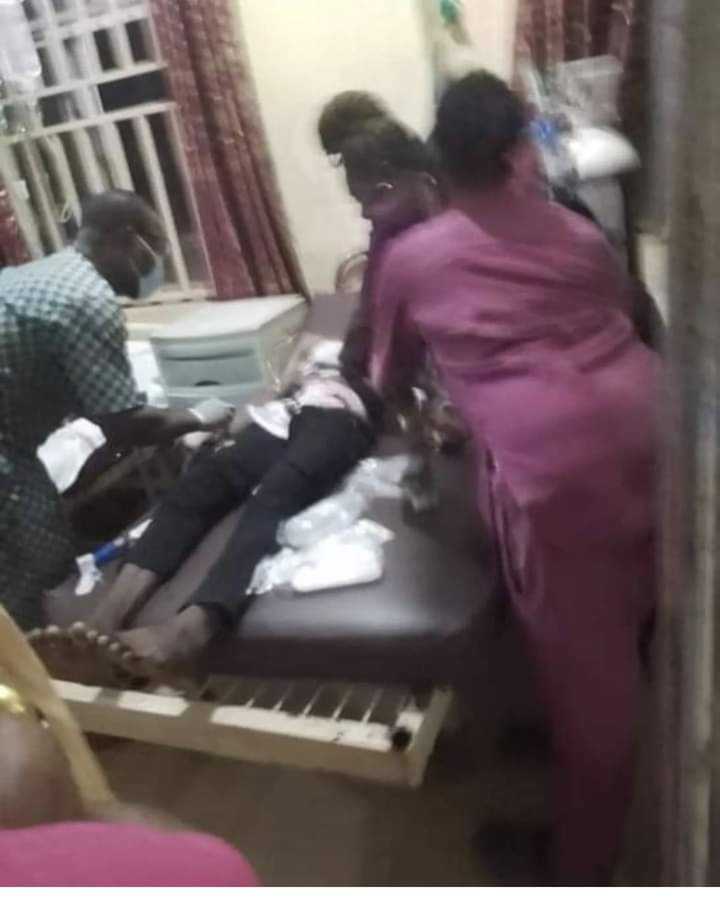 Suspected Armed Robbers Shot UNIZIK Student Dead In Akwa For Refusing To Hand Them His Phone
Some reports have it that a UNIZIK student was shot dead while trying to recover his phone from armed robbers in his lodge
According to reports, Daniel a 200L student of Nnamdi Azikiwe University Awka, from department of Philosophy lost his life Sunday evening while trying to drag his phone with armed robbers that came to raid his lodge.
The question is why would a guy drag phone with armed robbers. According to eye-witness, Daniel obediently gave his phone to the armed robbers but requested for his Sim card, the robbers agreed to give him his sim. Holding an already set gun and struggling to remove a phone on a tight pack to give Daniel's Sim to him resulted in the mistake pull of trigger.
During the process, he was shot on his stomach. To show that it was a mistake, the shooter shouted 'JESUS' and they quickly ran away.
Daniel was quickly rushed to hospital. Sadly, he gave up the ghost due to the excess loss of blood. Reports have it that the sad incident happened at Success Lodge Ifite
Recall that blood shed and killing its resident and other incidents which have happened in Ifite-Awka since 31st Dec, 2022 till date. have taken at least 10 lives. On Friday morning along Dike park axis, residents of the area took to their hills when gunmen shot dead an unknown individual. On the same note on Saturday morning Eke-Awka marketers woke up to a dead beheaded body at Eke-Awka roundabout.
Considering the level of insecurities along that ifite-Awka axis, we call on the VC of UNIZIK, Governor of Anambra and other heads of security in Awka to intervene as soon as possible.