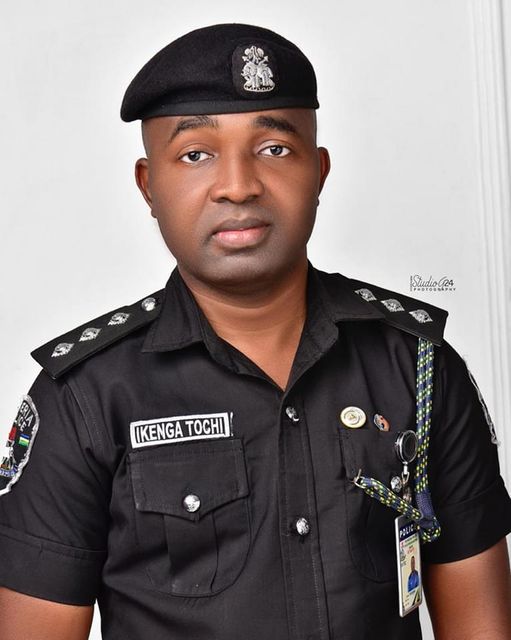 Anambra Police Explain Away How Teenage Boy Arrested For Fighting Died In Police Custody
Police authorities in Anambra State have said that a suspect identified as Uchenna, who died in police custody would be taken for autopsy to ascertain the cause of his death.
The man was said to have been arrested alongside two other persons for fighting, and were detained at the Police Annex at Awkuzu, when he died.
There had been reports that the suspect's father had gone to bail him, but was asked to pay N150,000, and was working to raise the money when his son was announced to have died in custody.
Setting the record straight, the spokesperson for Anambra State Police command, DSP Toochukwu Ikenga said the suspects were arrested for robbery, and not fighting, and that they had confessed to it.
Ikenga also denied that the father of the suspect was asked to pay any money, and that a Twitter user who escalated the information has been invited to the command to testify.
Ikenga said: "The suspects were arrested on 23/12/2022 by the vigilante operatives Awka and were handed over to Police at State CID, annex, Awkuzu for further investigation.
"It is a case of armed robbery and not a case of two fighting as alleged. The complainant positively identified the three suspects. There were marks of violence and serious wounds on the body of the complaint as a result of the attack by the suspects."
Speaking on how the suspect died, Ikenga said: "Other suspects in custody revealed that as they were sleeping late in the night, Uchenna started acting abnormally. He screamed and hit his head on the wall before he slumped.
"The victim was taken to the hospital and he was confirmed dead by the doctor. No money was demanded or collected by the IPO or any Policeman as attested by the deceased father.
"As we wait for the Twitter handler to come and make clarifications, we shall do an autopsy to find out the cause of his death. Meanwhile, the case is still under investigation and more findings shall be made public soon."
Recall that last week  A boy identified as Uchenna Okafor, has allegedly died after he was arrested and taken into custody at Akwuzu Police Station, Anambra State.
A social justice campaigner shared the story on his Twitter handle. The Twitter user claimed that three boys were arrested last week for fighting and their parents were alerted about the incident.
According to the Twitter user, Uchenna's parents were asked to bring N150,000 for the release of their son. Sadly, when they got to the station on Thursday, they were informed that their son had passed on.
The spokesperson of the Nigeria Police Force, CSP Olumuyiwa Adejobi, while reacting to the Tweet, said, "I have asked the spokesperson of the Anambra State Police Command to look into the matter and revert please."
The Anambra State Police Spokesperson, DSP Tochukwu Ikenga, while reacting through a statement, on Monday, said, "While we are looking into the allegation, the information before me is not a case of two fighting as alleged but a case of armed robbery.
"The Twitter handler is expected to be in the command this morning with more facts. Also, the IPO handling the case is expected with his brief this morning. Thanks."