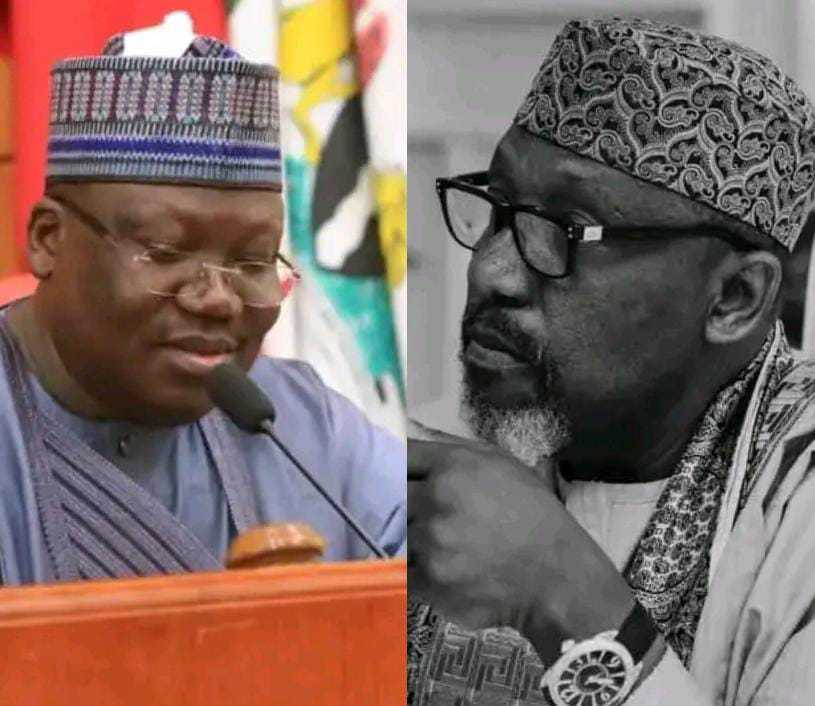 Teach Me How You Returned To Senate After Losing APC Presidential Ticket- Okorocha Begs Lawan
The senator representing Imo west, Rochas Okorocha has asked the Senate President Ahmad Lawan to teach him how he returned to the senate after losing the presidential ticket of the All Progressives Congress, APC with him.
The duo contested the primary election of the APC but lost to President Bola Ahmed Tinubu. Surprisingly, after some weeks Supreme Court in a verdict, affirmed Lawan as the authentic candidate even though he did not contest the primary, which Bashir Machina was elected as the candidate of the Yobe north senatorial ticket of the party.
Confused with his emergence as the candidate of the Yobe north senatorial ticket, Okorocha speaking during the valedictory session of the ninth senate on Saturday said: "I did not contest for senate this period. I only contested for the office of the president. "You are a very smart politician. How you came back is another chapter in our political history that we need to discuss.
"I was there in the field with you running for president, I never knew how you were able to meander, leaving some of us. Next time you must teach me how to do that."
Reacting to his appeal Lawan said: "It was easy. I was there with you in the field and after our defeat, my constituents thought they needed me again.
"They asked for me to come back and it was a tortious journey because we had to go through the courts."