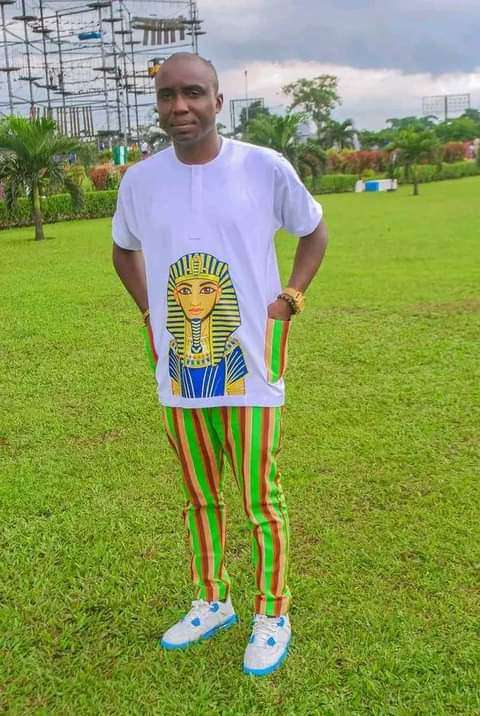 Tension In Ahoada East LGA As Gunmen In Military Uniform Abducts Youth PRO From Fast-food- Concerned Ekpeye Demand Unconditional Release
The attention of the Concerned Ekpeye Youths for Peace and Development has been drawn to the confirmed abduction/kidnap of Mr. Hector Chinem Ekeakita yesterday evening 16th November, 2023 at De Promise Fast Food Ahoada Town. Ahoada East LGA, Rivers state. Mr Hector was whisked away by Unknown gunmen on Military uniform after it was alleged that he was invited for a meeting for yet to be identify individual yesterday.
Mr Hector Chinem Ekeakita is the Public Relations Officer(PRO) of Igbu Akoh Youths Association and a major crusader in the fight against crimes and criminality in Ekpeye land.
We the Concerned Ekpeye Youths for Peace and Development is calling on those holding him captive to release him unconditionally.
We call on the Commissioner of Police CP Oluntuji Rilwan Disu and the DPO of Ahoada Police Division as a matter of urgency to investigate the kidnap and expedite action in ensuring the safe release of Mr Hector Chinem unharmed.
We also want to call on the general public to provide useful information that will help the security agencies to get to the root of this matter, to ensure unconditional release of Mr Hector Chinem.
While we pray and hope he regains freedom.
We employ the LGA Chairman and those saddled with the responsibility of security lives and property in the LGA to do more in bringing lasting peace and reducing crime and criminality in the area.
Our traditional institutions are also called on to do more traditionally to curbing this crime confronting us boldly and challenging us to our faces.
Signed:
Concerned Ekpeye Youths for Peace and Development.
Meanwhile Family sources says the identity of the persons on white hilux and Kaki -like uniform who actually picked him up at De Promise Fast Food opposite Abua junction on East road yesterday evening is still unknown.
We pray he is safe because is the Man behind the mask in success stories in crime fighting in that region.
There is anxiety and tension from all quarters of the region over his reported abduction.