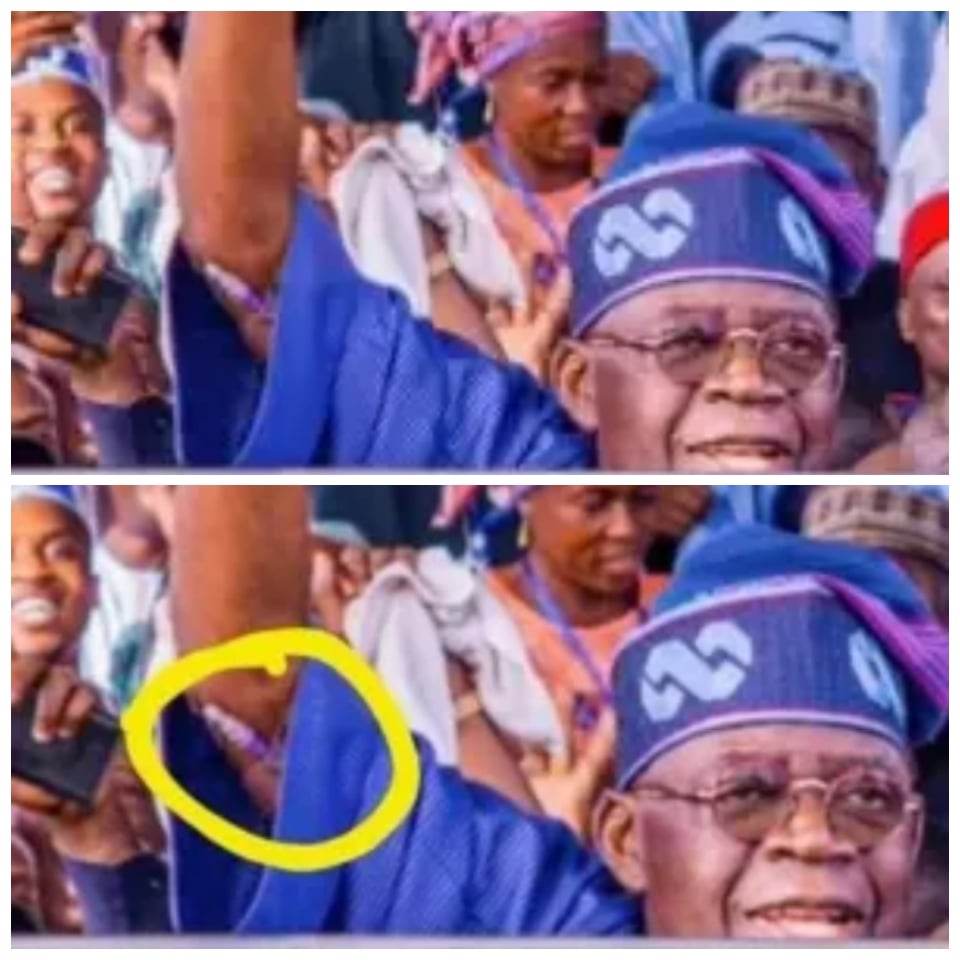 Tinubu On Arrival Sighted With Medical Syringe Has Revealed He Took Medical Treatment In France
Nigeria's president-elect, Mr Bola Ahmed  Tinubu on Monday evening returned to the country after a month vacation in Paris, France. Though, there were reports that he was in France for medical treatment.
The former Lagos governor was controversially declared the winner of February 25 election by the Independent National Electoral Commission despite obvious irregularities that characterized the entire process.
The trending picture of Tinubu with a medical syringe attached to his elbow while waiving to his party members and supporters who came to welcome him at the Nnamdi Azikiwe international airport, has surfaced online.
Meanwhile he was received at the Abuja international airport by the Vice President-elect, Kashim Shettima and some state governors.
Tweeting about his arrival, Onanuga wrote: "Jagaban lands in Abuja, Vice President elect Kashim Shettima and governors at the airport reception for President elect Tinubu."
This put to rest weeks of speculations regarding his health status and whereabouts
While being received by his supporters and loyalists, Tinubu said jocularly that the next thing for him to do is to eat Amala, rest and sleep.
He said; "Let me rest, eat Amala, and sleep.
Work will commence tomorrow"