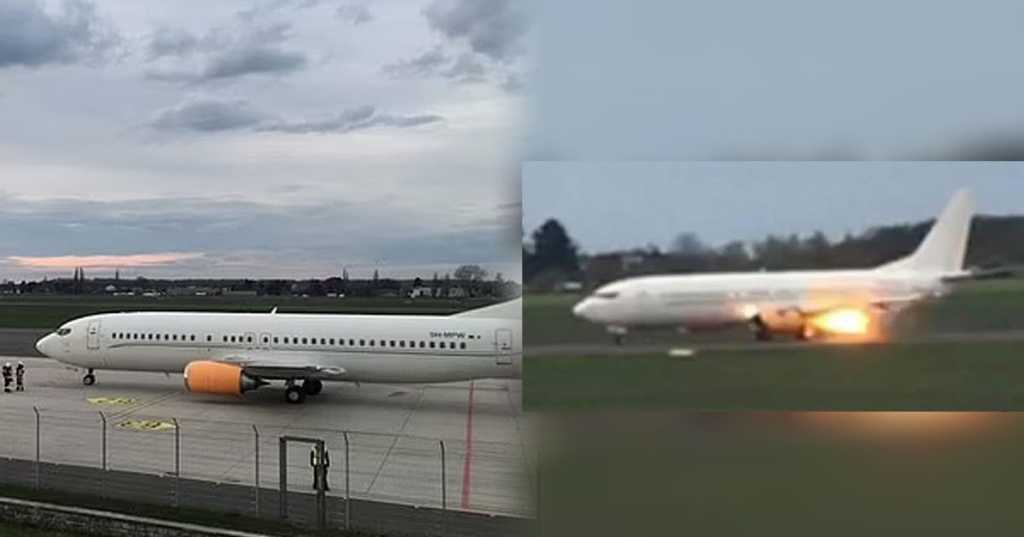 Tragedy Averted After Plane Carrying Arsenal Women's Team Burst Into Flames
Tragedy was averted on Sunday evening after a plane carrying the Arsenal women's team burst into flames on the runway.
The squad was flying back from their Champions League semi-final first leg with Wolfsburg. The incident happened at the Braunschweig Wolfsburg Airport after a bird entered the engine shortly before the takeoff, causing a loud bang.
Flames started coming out of the left engine of the Boeing 737 before the pilots quickly evacuated the passengers to safety. It read: "Our aircraft developed a technical issue prior to take-off in Germany on Sunday evening.
"As a result, we remained in Wolfsburg overnight on Sunday before flying back to England on Monday afternoon. We would like to thank the staff onboard the aircraft and on the ground at the airport for their assistance."
The game ended 2-2 after the Arsenal team came back from two goals down.
Mail Sport reports.