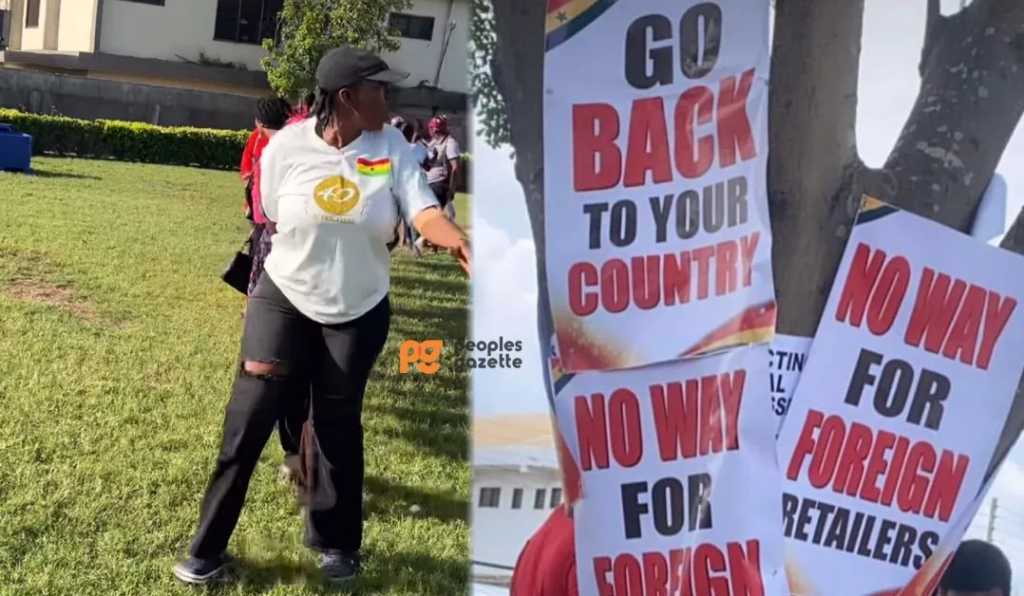 Trade Phobia: Ghanaians Attack Nigerian Hair Vendor For Allegedly 'Spoiling' Their Business
A 'Ghana Wig Fair' organised by a Nigerian hair vendor in Accra was disrupted by local businesspeople who told her to "go back to her country."Their grouse stemmed from the cheaper price the Nigerian vendor which business name, Pricelesshairs, was offering her goods at the trade fair.
They accused her of trying to take away their customers after they had spent a lot of money importing wigs, unprocessed hairs and other accessories from Nigeria with the attendant high customs duties. The controversy came to light after the vendor announced via her Instagram handle that the fair held at Busia High Street, Sakaman Accra, Ghana. She sold hairs of various grades ranging from 100 Ghana Cedis to 10,000 Ghana Cedis on May 1, 2023. A tiktoker in response to the chaos said the hair vendor didn't hold to her words of selling affordable hair.
"The hair price was expensive and the hair was cheap, she sold synthetic hairs at an overpriced amount," the tiktoker posted.