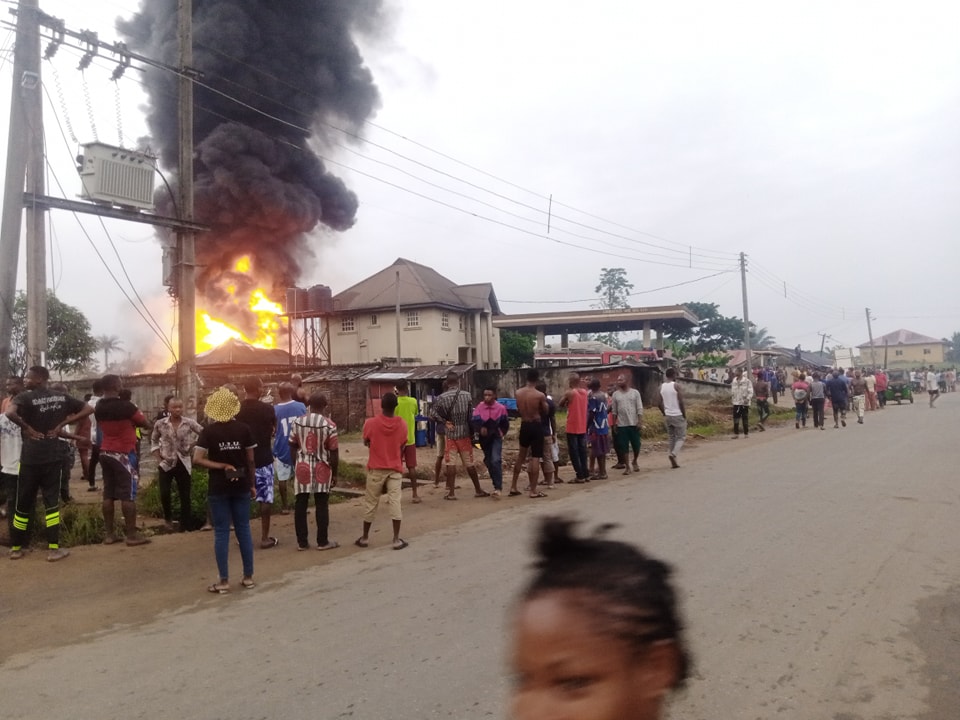 Traders Suspect Sabotage As Fire Razes Over 30 Shops At Aba Leather Market, Destroying Goods/Equipment
Traders have lamented heavy loss after a late night fire gutted the Aba leather market and destroyed products, raw materials and machines estimated at over 3o Billion naira on Saturday night.
Expert estimated N3 billion worth of goods and properties have been lost to the midnight fire at the Aba leather market in Abia State.
Over 30 shops at the Mansion Zone block of Powerline Leather Products Industrial Cluster were affected by the inferno according to eyewitnesses.
According to the Chairman of the affected block, Ugochukwu Nwachukwu, more than 500 workers employed in the affected shops risk being jobless.
Cherechi Ndukwe, an owner of one of the affected shops said "We made frantic but unsuccessful efforts to douse the inferno with buckets of water before the arrival of the men of Abia Fire Service from Umuahia.
"The fire service men arrived some minutes past 11 p.m. to help us douse the raging fire," he told NAN.
Ndukwe appealed for immediate help to the affected victims, as the incident has put their businesses, families, and employees in jeopardy.
"It will be very difficult to survive without the support of Abia and federal governments," he added.