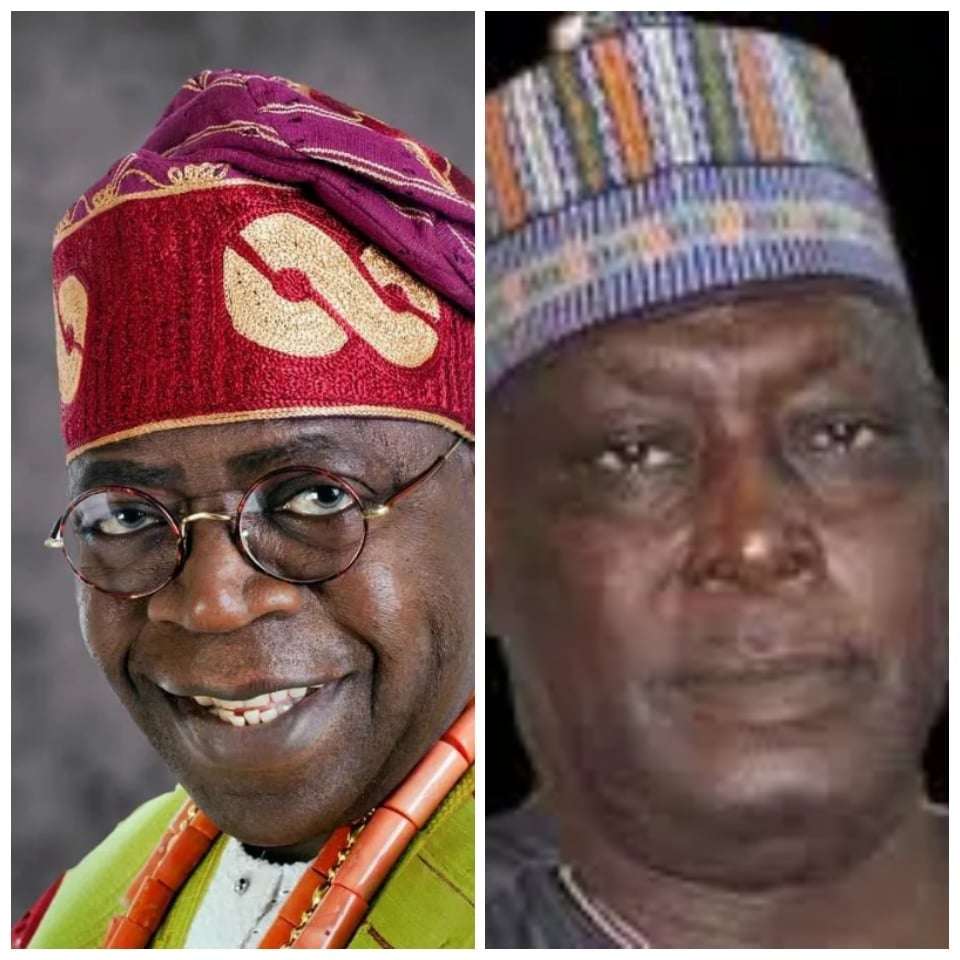 True Confession: Peter Obi Won 2023 Election, Tinubu Came Distant 3rd- Former SGF
POLITICAL DISCOURSE : PART ONE – THE ELECTION
I have resisted the temptation to engage in the contemporary political discourse since the May, 2023 election faux pas. I did this for two reasons; the first being that as an active player in the drama, I needed time to analyze and digest the the data that led to the outcome(s) so I could arrive at an informed decision; the second, being that the rainy season had just set in and it was necessary that I focused my attention on my farms which are the mainstay of my livelihood.
The current topical issues for political discourse and inquiry are whether or not Bola Tinubu won the presidential election and/or that he was apriority, qualified to participate in the election given his murky bio data as is now being publicly unveiled daily in an avalanche. My answer to the first inquiry is that regardless of whatever INEC or Appeal Court said or did, Bola did not win the election. Right from the start of the campaigns Bola new knew he was not going to win the election in a free and fair contest so he decide to go rogue. Available factual data as aggregated from several independent sources indicate that Obi got the majority votes while Atiku came second. Bola came a distant third in the number of votes scored.
My answer to the second inquiry is that given the now unfolding deluge of uncomplimentary information about who or what he actually is and the innuendos as to how he came about his immense wealth which he freely dispensed to procure his victory, ordinarily, sound ethics and morality should have convinced him to voluntarily excuse himself from participation in the election. But this not withstanding, I believe he still has time and opportunity to save himself this public humiliation and embarrassment to his person (both locally and internationally) by resigning so that he can give more attention to his obviously, failing health. After all, no one knows about the truism of these severely embarrassing and humiliating exposures about his person and his ill-health than the man himself. Leadership is all about integrity; sound pedigree, trustworthiness and the ability to unite and instill hope and confidence in the people one seeks to lead. In these qualities, most Nigerians are in total agreement that Bola has them in very very short supply. But I suspect his ludicrously vaunting ambition to be President has had him in its vise grip for so long that it is safe to assume he is now incapable of seeing reason on this matter. He is possessed by it and would not brooch anything to the contrary. To his reasoning, and egged on by equally foul minds, any route to the presidency is justified; only the end result matters.
As it now seems, the devious means he has chosen to employ on his way to the presidency is the deployment of his immense wealth to compromise every living organism that could possibly advance or deter his presidential ambition. Public institutions that had any roles to play in the electoral processes were all compromised into supporting this vaunting ambition even if the end result will also include the destruction of the cohesion and unity of the country. Similarly, otherwise decent people such as religious and community leaders had to be compromised for this purpose. Surprise! Surprise! He was even able to draw out the hitherto reclusive witches and wizards from their dark domains to carry out open day rallies in support of his candidacy and his government even going as far as issuing threats and warnings of dire consequences against anyone that dares to oppose him.
But now, six months down the line, the chicken has come home to roost as Nigerians have come to the realization that we have been scammed by a master scammer and his cohorts . Confusion and despondency is now all over the nation as no one trusts the government to do what it says it will do. No one trusts the leader; and no one trusts his appointees who are appointed as rewards for their roles in the electoral scam or who had in the past helped him achieve successes in his dubious life. Bola the "President" and his conspirators have now successfully seized the government and are in full control of Nigeria's vast resources and opportunities. They are enjoying their booty while conquered Nigerians languish in insecurity, poverty and hopelessness.
During the campaign, Bola mouthed some platitudes about competence; but we are so far yet to see it reflected in his political appointments. It seems more like he is rewarding people who have sold themselves for filthy lucre to enthrone him on hapless Nigerians. This band of megalomaniac narcissists that Bola is assembling in to his "government" don't care about Nigeria at all. Fuel prices will continue to gallop upwards until only they can afford it; the Naira will continue to race downhill in a free-fall until only they can afford anything in the market; insecurity will continue its escalation until every community in the nation is consumed by it. Just to mention a few of these appointees: take insecurity fro example, what do you expect an accountant like Badaru to do except may be to superintend over defense contracts? And that Minister of State in the Ministry of Defence – what is his name again? Was he not that one who was governor while Bello Turji et al freely terrorized Zamfara State? What about this his CBN Governor with a patch-patch CV; a one-time Chairman of a little-known bank employing 300 people in less than 12 branches clustered in the SS/SE regions clearly, targeting petro dollar? Is there any doubt left as to his lack of qualification and experience for the job than that his first policy statement was to remove foreign exchange restrictions for the importation of 43 agricultural and related products (includes tooth picks)? Nigerian farmers can go to hell for all this Lagos City Boy cares – he wants to eat cheep imported margarine, beef and sardines for breakfast. To crown it all, a clownish Senate President ( a.k.a what money cannot buy, more money can buy) is heading the legislative arm of government. They way he is going, groveling and pandering to the wishes of the "President", bills might not need to reach the floors of the National Assembly any longer for them to become law.
Certainly, Nigerians are in for a short thrift. The people running the government do not care a hoot about the Nigerian people; their cronies are the petroleum industry players while some are the banking system players so a free fall of the Naira and an unregulated upward movement of oil prices both work for more profits for them. The rampant insecurity too works to their benefits as they have more excuses to corner the huge and bogus procurement budgets of the security agencies. And as seems apparent, the "President" might be too sick to rule so government business will have to be done by unknown proxies. We have been there twice before and the consequences were dire. We have been scammed by a heartless cabal and are in for it.
By the way, has anyone noticed the intolerance for free speech and dictatorship that is creeping upon us? Has anyone noticed the actions of the National Broadcasting Commission of late?
Surely, Nigeria is not done in?
Stay tuned.
Engr Babachir David Lawal, former SGF