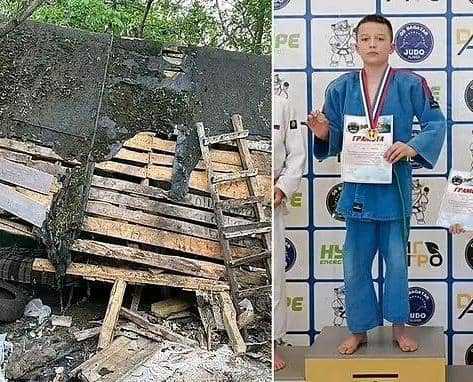 Unbelievable Envious Team Mates Burns11 Year Old Judo Champion To Death
An 11-year-old judo star athlete, Albert Umbetyarov, was burnt to death after he was doused in petrol and locked in a shed that was set on fire by envious older children, Daily Mail reported on Monday.
Russian investigative authorities confirmed that Umbetyarov was trapped in a shed in the woods in the Dubovaya Roschcha region of Moscow after an argument ensued among the children on Friday. A witness said, " Albert was attacked out of envy as a successful Judo athlete who was doing better than them."
Some group of girls who captured the incident were said to have posted it online after the attackers reportedly between ages 13 to 15 carried out the act.
One of the victim's friend's father, identified as Alexey, said his son left the scene before the incident and came back to find Umbetyarov burnt to death.
Umbetyarov judo's coach, Alexander Tvanba, said that his student was smart, very hard-working and peaceful, and wouldn't offend a fly.
Russian Investigative Committee said, "On May 19, 2023, children during a quarrel shut a boy inside a shed, locked the shed from outside, and nailed the door.
"Next a fire started, and according to preliminary findings, the fire started inside the shed. Children could not open the door and asked for help. "When help arrived, the boy's body was found inside the burned shed."
Daily Mail