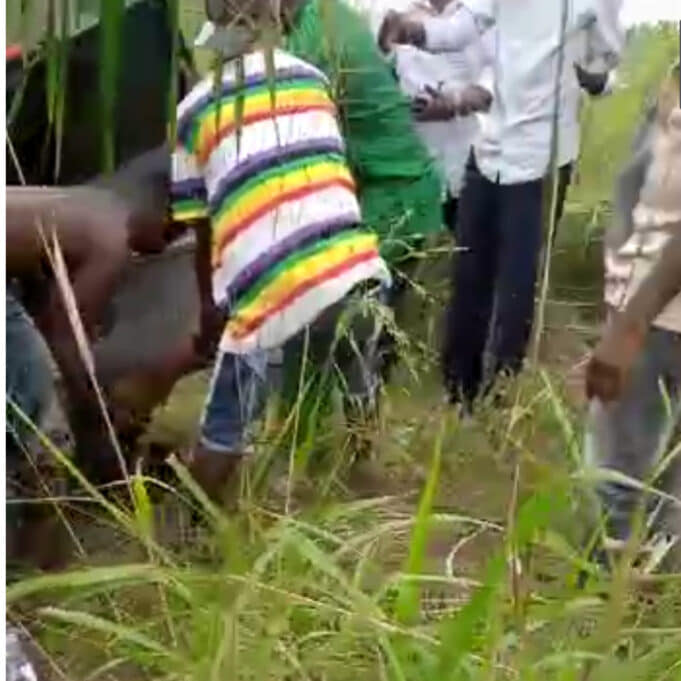 Warri Lady, Learning How To Drive, Crushes 11 Years Old Daughter To Death
It was reported by an online pigin platform that the husband  had left an express instruction to the children that nobody should touch the vehicle because it developed some faults.the instruction was flouted by the lady, who instead of bringing the vehicle to halt, accelerated more, crushing the little girl to her bones.
the news reported thus in pidgin:-
"ON A SAD NOTE: ??ONE WOMAN USE MOTOR TAKE KPUFF HER 11 YEARS OLD DAUGHTER FOR ATUFE ROAD, SAPELE.
Na yesterday nai we received report from Atufe Road, Sapele and after we carefully study the information, we con found out say na true.
Na one man wey dem dey call "Ose", wey dem dey stay for Atufe Road for Sapele here opposite Assemblies of God Church, na he wife nai use motor take kpuff their own daughter of 11 Years wey dem dey call Ella.
According to reports, the woman dey learn how to drive, na that motion nai she take kpuff the Daughter so. However, before the man go work, he drop warning down for he children say the motor get fault, and make nobody drive the motor. That time wey the man drop the warning, the woman nor dey around, and he expect the children to pass the information to their Mama.
However, weda dem pass the information to the Mama, we nor know now, but been say the woman wan try to drive as she don dey learn small small, nai she go carry the motor. Where she for dey drive the motor, nai she use speed take go jam her own 11 Years old Daughter and other pipo. The woman say she be wan march brake, nai she go march tottle, nai the motor fly crushed this girl to her bones. Na bottom of the motor nai dem use take drag this girl come out and before den, she don kpuff because her bones scatter. Also, other pipo still injure.
This na s@d and tragi*c news wey happen. The Ose so, dey related to Professor Sam Oyowaire, and dem don go bury the small girl for Opuraja, close to Ekokor for Okpe Local Government Area of Delta State.
Unu see how pipo dey use their hand dey cause wahala for their sef."