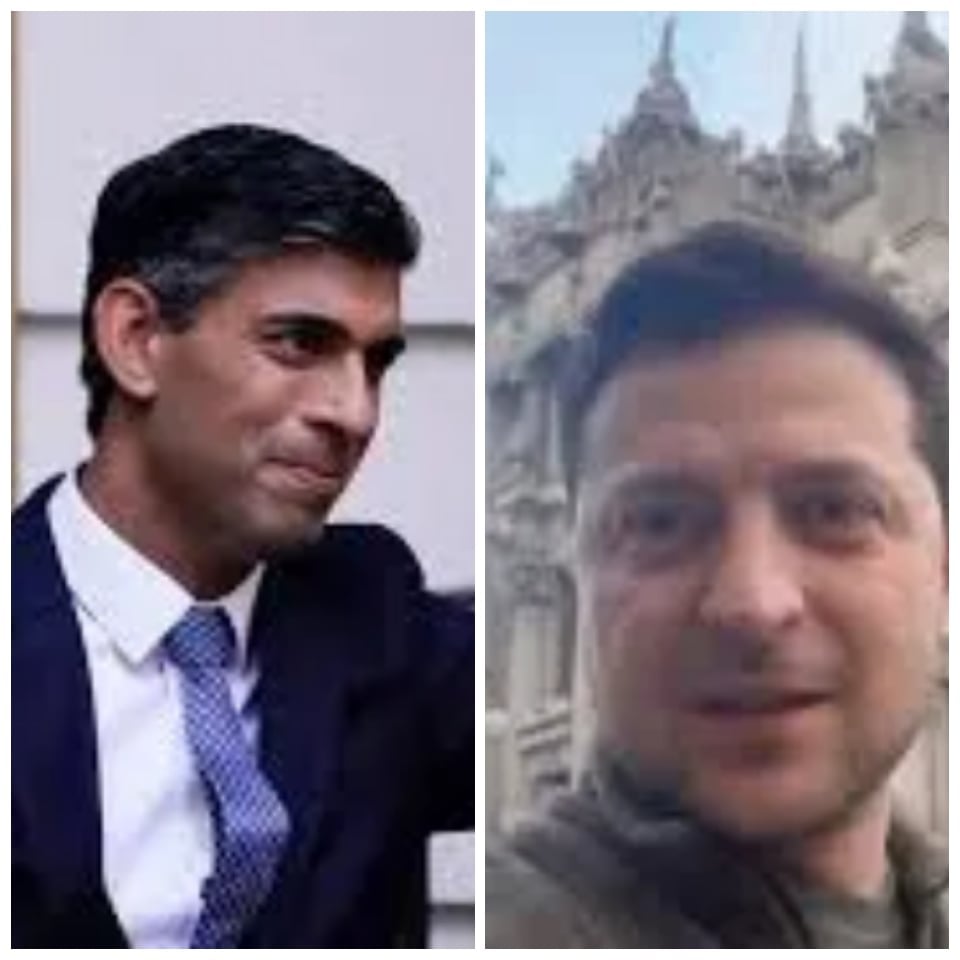 Weeks After Criticism, UK Prime Minister Visit Kyiv, Promise Aid
Rishi Sunak has pledged £50m in Defence aid to Ukraine as he met President Volodymyr Zelensky in his first visit to Kyiv since becoming prime minister.
Mr Sunak said it was "deeply humbling" to be in Kyiv and that the UK would continue to stand by Ukraine. "Since the first days of the war, Ukraine and the UK have been the strongest of allies," Mr Zelensky said following the meeting.
The aid package is intended to counter Russian aerial attacks. The £50m defence aid comprises 125 anti-aircraft guns and technology to counter deadly Iranian-supplied drones, including dozens of radars and anti-drone electronic warfare capability.
Mr Sunak also announced the UK will increase the training offer to Ukraine's armed forces, sending expert army medics and engineers to the region to offer specialized support. It follows more than 1,000 new anti-air missiles announced by the UK's Defence Secretary Ben Wallace earlier this month.
was "convinced now is the time when the Russian destructive war must and can be stopped".
While Mr Sunak was at the Bali summit, which was attended by Russia's foreign minister Sergei Lavrov, the UK prime minister urged Russia to "get out of Ukraine" and condemned the country for its "barbaric invasion".
He stressed the UK would "back Ukraine for as long as it takes". Britain is currently the largest provider of military aid to Ukraine aside from the US. So far the UK has committed about £2.3bn and has pledged to match that amount in 2023, according to the House of Commons library.
The UK is also hosting a programme which will aim to train 10,000 new and existing Ukrainian personnel within 120 days.
Mr Sunak's predecessor Boris Johnson previously met Mr Zelensky in Kyiv in June and August, and Liz Truss was also a vocal supporter of Ukraine.
Mr Johnson became almost a cult figure in Ukraine, after he was one of the first international figures to publicly support Ukraine and send military assistance. It is a tough comparison for Mr Sunak to live up to so early on in his premiership. Many people in Ukraine do not know the new prime minister well and they will want to see how committed he is to supporting the country.
BBC